Aberdeen Asia Pacific
To print fund fact sheets, please use the print option in the Factsheet Tools section in the top right corner:
http://citywire.co.uk/fund/factsheet/c107978

Aberdeen Asia Pacific
TOTAL RETURN over 1 month to 09/12/2013
Key:
Aberdeen Asia Pacific Benchmark
How has Aberdeen Asia Pacific performed?
Change time period

Compare

Add items for comparison

Funds
Managers
Benchmarks

£ or %
How Aberdeen Asia Pacific
compares to the sector over
Sectors: What is this fund investing in?
Updated 30-09-2013
Top 10 holdings
Updated 31-08-2013
News about: Aberdeen Asia Pacific
Fund information

Launch Date

07 Apr 2006

Fund size ()

£988.5m

Base Currency

GBP

ISIN

GB00B0XWNF82

Purchase Info

Minimum initial investment

£500

Minimum additional investment

N/A

Charges

Annual management charge

1.8%

Initial charge

4.3%
Aberdeen Asia Pacific
Investors could get burned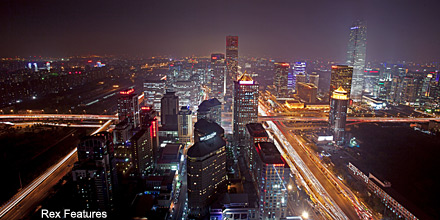 Aberdeen's Asia Pacific  veteran Hugh Young has warned investors not to get 'burned' by the glut of new high yield issuance in the region, singling out Chinese high yield corporate bonds and the Asian property sector in particular.
Against a backdrop of relatively abundant liquidity, and with most assets offering unattractive returns, Young said many investors were being lured towards obscure investments promising yields over 6% without checking their structure. 
Citywire AA-rated Young, who is the group's head of equities as well as running the Aberdeen Asia Pacific fund, warned that rising interest rates might pose refinancing risks for many of these high yield vehicles.
'Anything [offering] a yield of 6%-plus is pouring out the door without people doing due diligence. You need to be very careful as to how that yield has been arrived at in terms of gearing structures and debt covenants.
'We have been very picky in [our property exposure] but there is still a raft of Reits on the books due to come through, and a raft of corporate bond issuance from rather dubious companies in China, which will come back and burn people.'
Steering clear of Chinese banks
Young remains pessimistic on China, where he continues to have no exposure to Chinese banks due to a lack of transparency.
'Every bank you meet in China assures you that its loans are fine and are all being serviced, but something doesn't stack up. The optimist says the state will bail everyone out. Maybe that's true but I worry immensely about some of the shenanigans going on there.'
Elsewhere, he is keeping faith with top 10 fund positions in diversified miners Rio Tinto and BHP Billiton, despite a backdrop of postponed projects, falling iron ore prices and earnings coming under pressure as China's GDP growth gradually slows. He has added to both on recent market weakness.
'It is more about taking advantage of price weakness and being slightly contrarian. Short-term business is under pressure but balance sheets are rapidly improving because capex has been postponed and there is still strong cash flow from underlying businesses.'
On Korea, Young says valuations look cheap, but corporate governance remains poor. 'Even with Samsung [his largest Korean holding], there are issues. It is improving but still poor.'
Over five years to the end of March the fund has returned 79.6% compared to 47.3% by the FTSE World Asia Pacific index.
Citywire Selection verdict: Hugh Young has steadily outperformed the Asia ex Japan index in four of the last five calendar years. His disciplined approach to owning only those companies that he knows and trusts has been extremely fruitful. He favours the developed and relatively defensive economies of Hong Kong and Singapore, which comprise 45% of the fund but this defensive allocation is tempered with a sizeable allocation to India of more than 12%. Young has been keen to avoid banks, along with becoming increasingly wary of the raft of high yielding companies that he believes are not on a sure footing. We back this as an all-weather fund for any portfolio.
What is Citywire Selection?
Citywire Selection is an investment guide containing around 150 of the best ways to invest in a range of areas, as chosen by our research team using a rigorous and transparent process.
We don't sell funds, so you can trust the independence of our recommendations.
Find out more or download the new Selection iPad App for free
Citywire Selection Updates
Latest updates on how the funds in Citywire Selection are investing