AXA Framlington Managed Balanced R Acc
To print fund fact sheets, please use the print option in the Factsheet Tools section in the top right corner:
http://citywire.co.uk/fund/factsheet/c8547
LATEST PRICE

updated on 24/04/2014

£3.04

CHANGE IN PRICE

from 23/04/2014

0.23%
TOTAL RETURN

over 3 years to 24/04/2014

26.3%

Benchmark

20.7%

AXA Framlington Managed Balanced R Acc
TOTAL RETURN over 1 month to 24/04/2014
Key:
AXA Framlington Managed Balanced R Acc Benchmark
How has AXA Framlington Managed Balanced R Acc performed?
Change time period

Compare

Add items for comparison

Funds
Managers
Benchmarks

£ or %
How AXA Framlington Managed Balanced R Acc
compares to the sector over
Sectors: What is this fund investing in?
Updated 31-12-2013
Top 10 holdings
Updated 31-12-2013
Fund information

Launch Date

31 Dec 1992

Share Class size

£622.4m

Base Currency

GBP

ISIN

GB0003509659

Purchase Info

Minimum initial investment

£100000

Minimum additional investment

N/A

Charges

Annual management charge

1.3%

Initial charge

5.3%
AXA Framlington Managed Balanced R Acc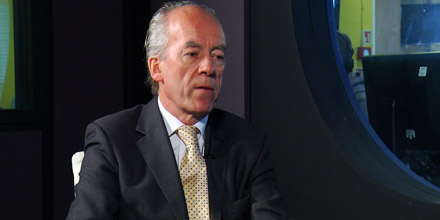 Citywire AA-rated Richard Peirson, manager of the £500 million AXA Framlington Managed Balanced fund, believes equities will go nowhere until 'double digit earnings growth' justifies higher values.
'When bonds were yielding between 1% and 2% and equities 4-5%, stocks were quite clearly cheap. The re-rating has run its course, and equities are going to have to produce a decent earnings forecast to look attractive,' he told Citywire Selection.
'We need double digit earnings per share growth or the market will probably mark time,' he explained, adding that a decent equity risk premium also needs to be restored.
While Peirson believes there will be plenty of companies around the world able to achieve this, he is particularly concerned that Asia-focused companies will find it hard going.
'Companies with Asian interests are struggling, anyone selling consumer products into Asia is finding it tough. You have also had the double whammy of strong sterling. Unilever and luxury goods manufacturers are a good example of this.'
Peirson has excluded Europe from the pool of stocks that need to produce strong growth, as the 'cyclically depressed' area is starting from a lower base.
'Upbeat' on global economy and normal markets
He has maintained for some time that the world is in materially better shape. 'We are still relatively upbeat and while global growth rates aren't going to get back to between 3.5% and 4%, we see strong resilience from [the] US and UK and decent growth out of emerging markets.'
In recent months markets have exhibited more equilibrium than they have displayed at any point since the credit crunch, Peirson added.
'Equity markets have felt much more normal than for some years, in the sense that they are prepared to reward good results and special situations like management change stories, where an element of faith is required.'
In contrast to the 'big, dull and worthy' companies that have been so fruitful in the recovery, Peirson feels there is plenty of opportunity in the mid and bottom end of the FTSE 100.
He highlights ITV as an example of a new management team implementing a medium-term plan that has borne fruit and more than doubled the share price as a result.
Debt market still holds no allure
While equity markets do not hold the same value as they did a few years ago, Peirson has kept only a small holding in the debt market, favouring cash which sits at just over 13% of the fund, alongside 10% in bonds. He is wary of rising bond yields and the impact that a reduction in global quantitative easing will have on them.
'I'm very cautious on the medium-term outlook for bond yields. We've had yields rise steadily and I can see them climbing as far as 4% on a three to five-year view. I can't tell you what the catalyst will be, but they are going up.
'We do see tapering starting in the US early next year, which doesn't necessarily need to be aggressive, just buying a little less than they are at the moment. This might give the bond market jitters, more than it will equity markets.'
To mitigate this he is positioned at the short end of the curve and has chosen to remain underweight overseas bonds, with just a 3% allocation compared to the 9% held by the aggressive mixed asset peer group. His favoured play has been short-dated German bunds. Although he does not expect to see bumper returns, he says they will lose less than alternatives.
Financials and housebuilders boost returns
Two areas that have proved particularly fruitful for the portfolio have been housebuilders and financials.
Peirson has held housebuilders for more than two years and benefited from the sector's strong returns over the past six months.
He owns housebuilders because they no longer just generate strong margins on cheap land banks but now operate in a market experiencing rising prices and volumes. In July he took some profits in Persimmon and Barratt and reinvested the proceeds into the new issue of Crest Nicholson.
In financials, the strong runs of Lloyds, Legal and General, LSE, St. James's Place, Resolution and Schroders have all aided performance.
Over the last five years the fund has returned 68.1% compared to the composite index's 49.3% and the Citywire Mixed Asset Aggressive peer group's 42% gain. This return puts him tenth out of 222 in our global peer group.
Citywire Selection Verdict: Veteran investor Richard Peirson has an enviable track record in mixed asset investment. The fund always maintains a high portion of large UK companies and generally holds 80% in equities. However, Peirson has started to see minimal value left in the government bond markets and as a result he has raised his cash position above 10% of the fund. This allocation provides a buffer against the volatility of the equity investment.
What is Citywire Selection?
Citywire Selection is an investment guide containing around 150 of the best ways to invest in a range of areas, as chosen by our research team using a rigorous and transparent process.
We don't sell funds, so you can trust the independence of our recommendations.
Find out more or download the new Selection iPad App for free
Citywire Selection Updates
Latest updates on how the funds in Citywire Selection are investing