Cazenove UK Smaller Companies
To print fund fact sheets, please use the print option in the Factsheet Tools section in the top right corner:
http://citywire.co.uk/fund/factsheet/c6814
LATEST PRICE

updated on 09/12/2013

£3.05

CHANGE IN PRICE

from 06/12/2013

0.54%
TOTAL RETURN

over 3 years to 09/12/2013

112.3%

Benchmark

69.7%

Cazenove UK Smaller Companies
TOTAL RETURN over 1 month to 09/12/2013
Key:
Cazenove UK Smaller Companies Benchmark
How has Cazenove UK Smaller Companies performed?
Change time period

Compare

Add items for comparison

Funds
Managers
Benchmarks

£ or %
How Cazenove UK Smaller Companies
compares to the sector over
Sectors: What is this fund investing in?
Updated 30-09-2013
Top 10 holdings
Updated 31-08-2013
Fund information

Launch Date

02 Aug 1996

Fund size ()

£951.6m

Base Currency

GBP

ISIN

GB0031092942

Purchase Info

Minimum initial investment

£1000

Minimum additional investment

N/A

Charges

Annual management charge

1.5%

Initial charge

5%
Cazenove UK Smaller Companies
Cazenove UK Smaller Companies  manager Paul Marriage believes UK small caps remain comparatively healthy despite recent volatility, as relatively abundant liquidity continues to lift the sector.
New issuance buoying small cap market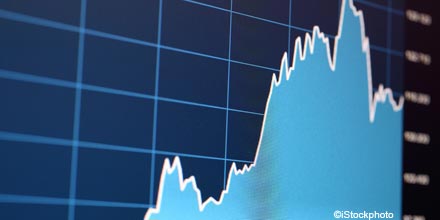 Citywire AAA-rated duo Marriage and co-manager John Warren returned 4% in May compared to 3.2% by the FTSE 250 index but lagged behind the 5.7% FTSE Small Cap (ex IT) Index. Year-to-date however, the fund has seen many of its long-term winners keep it well ahead of the benchmark.
Marriage has been buoyed by the recent increase in new companies coming to market. He has seen strong returns from drugs distributor Clinigen, in which he was the biggest investor at its IPO earlier this year.
He also did well from the IPO of specialist property group Crest Nicholson, as well as online insurer eSure, although he was not tempted to buy into the IPO of estate agent Countrywide.
Marriage says: 'The IPO market is back up and there is also a lot of secondary fund raising.'
Don't sell in May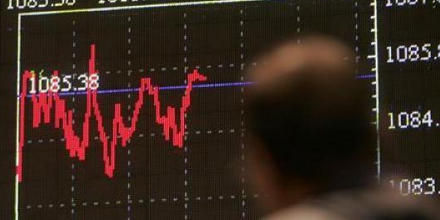 He believes the 'sell in May' maxim is not applicable to small cap managers, who have to make the best of liquidity when they can.
'Should the red run continue, then the fund should exhibit its usual relative resilience to counter its lack of enthusiasm [during] the six-man high-speed chair that was Q1,' he says.
He does, however, expect it to be a 'nervous wait' for investors as they ride out the present correction.
'As the year progresses, those numerous management teams that have expressed confidence about the second half after a tough start will be looking for reassuring demand signals. Meanwhile, it could be a nervous wait for investors.'
Winning picks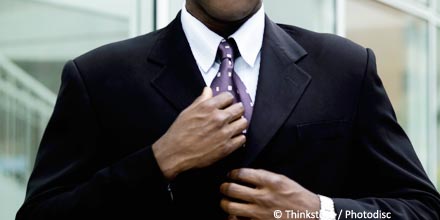 Winners over recent months have included digital print head maker Xaar, which has been a consistent top 10 position and has now grown to around 4% of the fund.
 'We have been invested in the firm for around a decade. It brings digital printers to billboard [production] and was the first to digitise that market,' says Marriage.
'Its third-generation product has cracked the market and once a market converts to digital then Xaar is the place to go.
'It is a conservatively managed business and it is now moving to a new level of investor interest. It will be a FTSE 250 company at the next turnover.'
Marriage says once such companies make it to the mid cap index they often prosper.
'Xaar is another exciting business like Rotork, Spirax Sarco and Oxford Instruments. Once these companies get into the FTSE 250 they often get rerated very rapidly.'
Another top performer has been sporting digital rights firm Perform, which also accounts for around 4%.
The company, which Marriage describes as a 'go to heritage brand in the US', has benefited from its decision to pull out of the print market a year ago and has been a key beneficiary of the explosion in digital advertising.
'Perform is able to provide live content to bookmakers and where it has the rights, it can do it for TV too. Digital is growing crazily and the acquisition of sporting news in the US has given it a big online sports website almost out of nothing.'
Marriage has recently reintroduced organic sausage casing specialist Cranswick, which he regards as a 'sound and well managed business',  to the portfolio, and has moved back into Innovation, the performance software group after selling out of software peer Quindell.
He admits Premier Foods and international materials group Low & Bonar have performed relatively poorly over the month. 
'The jury is still out on [Premier's] recovery plan under the new CEO and the latter needs evidence of green shoots in Europe to spark investor interest.'
Another stock to lag recently was postal distribution firm Escher, but Marriage believes the firm is picking up decent contracts in the UK a year after its acquisition of a major US postal contract, which had weighed on its balance sheet.
Over the five years to the end of May the fund has returned 114.9%, easily beating the FTSE Small Cap (X It) TR benchmark return of 43.7%.
Citywire Selection Verdict
: 
Paul Marriage's
ability to combine consistently high returns with low volatility has earned this fund its Citywire Selection star pick status. The portfolio is split almost equally between midsize, small and Alternative Investment Market stocks, giving it a large tech overweight compared to the FTSE Small Cap index. Despite recent choppy markets, Marriage and co-manager John Warren remain confident the relatively abundant liquidity will continue to lift the smaller companies sector, and the fund's excellent track record shows it does not disappoint. 
What is Citywire Selection?
Citywire Selection is an investment guide containing around 150 of the best ways to invest in a range of areas, as chosen by our research team using a rigorous and transparent process.
We don't sell funds, so you can trust the independence of our recommendations.
Find out more or download the new Selection iPad App for free
Citywire Selection Updates
Latest updates on how the funds in Citywire Selection are investing