Liontrust Macro Equity Income Fund - Acc (R)
To print fund fact sheets, please use the print option in the Factsheet Tools section in the top right corner:
http://citywire.co.uk/fund/factsheet/c25100
LATEST PRICE

updated on 11/07/2014

£2.86

CHANGE IN PRICE

from 10/07/2014

0.75%
TOTAL RETURN

over 3 years to 11/07/2014

35.2%

Benchmark

37.3%

updated on 30/06/2014

Liontrust Macro Equity Income Fund - Acc (R)
TOTAL RETURN over 1 month to 11/07/2014
Key:
Liontrust Macro Equity Income Fund - Acc (R)
How has Liontrust Macro Equity Income Fund - Acc (R) performed?
Change time period

Compare

£ or %
How Liontrust Macro Equity Income Fund - Acc (R)
compares to the sector over
Sectors: What is this fund investing in?
Updated 31-05-2014
Top 10 holdings
Updated 31-05-2014
News about: Liontrust Macro Equity Income Fund - Acc (R)
Fund information

Launch Date

31 Oct 2003

Share Class size

£47.2m

Base Currency

GBP

ISIN

GB0033726984

Purchase Info

Minimum initial investment

£100000

Minimum additional investment

N/A

Charges

Annual management charge

1.5%

Initial charge

5%
Liontrust Macro Equity Income Fund - Acc (R)
Liontrust's Luthman and Bailey sell consumer staples and eye 'challenger banks' to ride recovery
Liontrust Macro Equity Income  managers Jan Luthman and Stephen Bailey have sold out of their consumer staple stocks on the view that valuations in the sector are unjustified.
They began to sell their positions in the first quarter of the year, starting with US names PepsiCo and Kimberly-Clark. They sold out of UK companies such as Unilever and Reckitt Benckiser at the end of the summer.
Luthman and Bailey told Citywire: 'We saw headwinds in the first quarter when Warren Buffett bought Heinz. We took this as a warning sign in the sector and sold out of Heinz, which initiated the process of selling our other consumer staple stocks.'
Asset Managers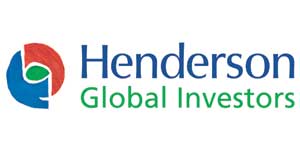 With a recovery in the UK economy well under way, Luthman and Bailey have shifted their focus and are now exposed to a selection of asset managers including Aberdeen, Jupiter and Henderson.
They said: 'We had enough cyclical stocks so asset managers are reasonable to have for a recovery.'
They bought Henderson in July 2012 when the company was still digesting its Gartmore acquisition, and it has since more than doubled in price.
Luthman said: 'At the time, Henderson was the ugly duckling of the sector and most analysts had sell notes, but we saw prospects in its ability to grow its funds under management. Henderson has gone from a deficit to going to cash-positive with a higher payout ratio.'
'Challenger' Banks
Commenting on banks, the managers said: 'This country cannot afford another bank bailout. In banks, prudence is absolute and non-negotiable and our concern is that banks are expanding their lending without having the underlying funds.' As a result, they prefer the smaller 'challenger banks'. The duo have bought Sainsbury's, whose banking arm cross-sells to 3% of its customers.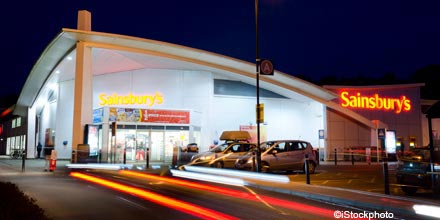 'Sainsbury's is increasing its market share and has the potential to be huge. Buying out Lloyds' 50% stake in Sainsbury's bank resulted in Sainsbury's having full control of the business.'
They acknowledge it is hard to invest in challenger banks, but they see huge potential, especially with the mortgage guarantee scheme taking effect in the New Year. From January, challenger bank involvement is expected to be more visible. They are particularly keen on specialist lender Paragon, which is derisking its current mortgage portfolio and applying for a retail banking licence. Luthman and Bailey explained: 'The rise in the number and size of challenger banks will make life more difficult for incumbents and this will benefit the fund.'
Bullish on Pharma
Elsewhere, they remain bullish on the pharmaceutical sector. 'Businesses are shedding themselves of excess baggage and re-inventing themselves. They are now going back to their core innovative values.'
An example of this is their holding in Bristol-Myers, which is the first company to dispose of its non-core businesses. Bristol-Myers disposed of its infant nutrition business and is now concentrating its efforts on oncology, which is its core business. Luthman said: 'Investors have started to recognise Bristol-Myers as a growth stock and Bristol-Myers is now on 34 times earnings. We have not seen this level since the turn of the century.'
The managers also see a similar approach in Novartis, which wants to dispose of its consumer businesses.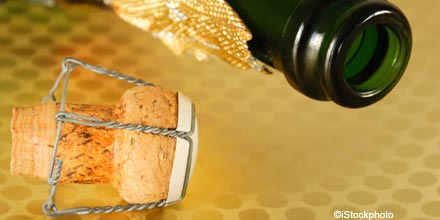 Luthman and Bailey are celebrating their 10th anniversary at the helm of the fund. Over 10 years to the end of October, the fund returned 204%, compared with the FTSE 350 Higher Yield return of 114.9%
Citywire Selection Verdict:  Jan Luthman and Stephen Bailey are among the sector's best long-term performers. Offering a healthy yield, the fund is well positioned to reap opportunities within volatile markets. Unlike many peers, they do not hold utilities or tobacco stocks, and focus on macro thematic issues rather than stock specifics. The duo remain bullish on pharmaceutical companies, where they have large stakes. Over the long term, the defensive fund demonstrates its ability to outperform rising and falling markets.
For more details view the latest fund factsheet .
What is Citywire Selection?
Citywire Selection is an investment guide containing around 150 of the best ways to invest in a range of areas, as chosen by our research team using a rigorous and transparent process.
We don't sell funds, so you can trust the independence of our recommendations.
Find out more or download the new Selection iPad App for free