Ecclesiastical Higher Income
To print fund fact sheets, please use the print option in the Factsheet Tools section in the top right corner:
http://citywire.co.uk/fund/factsheet/c56656
LATEST PRICE

updated on 23/05/2013

£1.33

CHANGE IN PRICE

from 22/05/2013

0.97%
TOTAL RETURN

over 3 years to 23/05/2013

45.4%

Benchmark

31.7%

Ecclesiastical Higher Income
Share Class: B
TOTAL RETURN over 1 month to 23/05/2013
Key:
Ecclesiastical Higher Income Benchmark
Who runs this fund?
Currently running 3 funds

Robin Hepworth is a senior fund manager at Ecclesiastical, having joined the company in 1988. He was... View full manager factsheet
Fund Group
Ecclesiastical
The Balanced Managed sector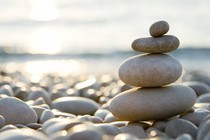 Can invest in different areas to spread risk but as much as 85% can go into shares
How Ecclesiastical Higher Income
compares to the sector over
How has Ecclesiastical Higher Income performed?
Change time period

Compare

Add items for comparison

Funds
Managers
Benchmarks

£ or %
How Ecclesiastical Higher Income
compares to the sector over
Sectors: What is this fund investing in?
Updated 31-03-2013
Top 10 holdings
Updated 31-03-2013
News about: Ecclesiastical Higher Income
Fund information

Launch Date

31 Oct 1994

Fund size (B)

£31.4m

Base Currency

GBX

ISIN

GB0009449710

Purchase Info

Minimum initial investment

£1000000

Minimum additional investment

N/A

Charges

Annual management charge

0.8%

Initial charge

2%
Ecclesiastical Higher Income
by Matthew Goodburn on May 20, 2013 at 10:04
Ecclesiastical Higher Income  fund manager Robin Hepworth is taking a more cautious view on expensive fixed income markets and has been recycling into equities over the past three months.
Citywire A-rated Hepworth has been out of government bonds for a year but until recently had been happy to hold corporate bonds. Now, with average yields falling, he thinks the strong returns are over for the asset class.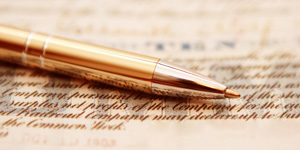 He told Citywire Selection: 'The average yield on BBB–rated bonds is down to 3.7%. They returned 20% last year and yields have tightened so we are now taking profits and switching into equities.'
Bond holding at five year low
The £220 million fund now has just 32% in the asset class, its lowest level for five years, but while Hepworth now views corporate bonds as expensive, he views preference shares as fair value.
Most of the recent activity has centred on selling short-dated corporates and recycling the proceeds into stocks that Hepworth views as still fundamentally sound but out of favour. This now sees a 65% position in equities as gradual increases to emerging market equities and Asian stocks in particular have been taking place.
He has added to Hong Kong jeweller Luk Fook, which has seen its share price fall recently as the gold price faltered, and telecom giant China Mobile.
New Opportunities
Hepworth currently has 13% of the fund in Asia, which includes 2.6% in Japan. He has taken a little out of the Baillie Gifford Investment Trust recently after a strong run and expects the yen to weaken to around 120 to the dollar, which he says is great news for banks and exporters.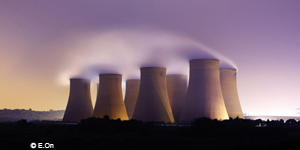 He has also been buying beaten up stocks in the European power sector such as GDF Suez, Fortum and RWE, which he describes as being high quality businesses that have suffered three years of disappointing performance.
'All of these companies have high quality asset bases with significant opportunities [to grow] in Europe and also in Latin America and Asia.'
While he has had a long-standing underweight to the US, owing to his fears over the fiscal deficit, he recently added tech giant Intel to the portfolio after it fell to a more attractive valuation.
'It has a fantastic long-term dividend record and it is hard to find these types of companies on such attractive valuations.'
But he remains cautious on the country overall. 'The gap between financial optimism and economic reality remains as wide as ever.'
Over five years to the end of April, the fund has returned 60% compared with 26.9% by the LCI UK Balanced (50:50) index.
*The writer has an investment in the fund

Citywire Selection Verdict: Robin Hepworth is arguably the most consistent mixed asset investor. This fund has always been among the best of its peers by blending together traditional UK equities and fixed income, with a small allocation to international equities. In particular Asian equities have helped it to deliver strong returns while shrewd choices in high yielding UK stocks and corporate and government debt have also added value. A shrewd choice for a long-term investor.
What is Citywire Selection?
Citywire Selection is an investment guide containing around 150 of the best ways to invest in a range of areas, as chosen by our research team using a rigorous and transparent process.
We don't sell funds, so you can trust the independence of our recommendations.
Find out more or download the new Selection iPad App for free
Citywire Selection Updates
Latest updates on how the funds in Citywire Selection are investing