Fidelity Moneybuilder Income
To print fund fact sheets, please use the print option in the Factsheet Tools section in the top right corner:
http://citywire.co.uk/fund/factsheet/c8503
LATEST PRICE

updated on 17/05/2013

£0.35

CHANGE IN PRICE

from 16/05/2013

0.34%
TOTAL RETURN

over 3 years to 17/05/2013

28.8%

Benchmark

32.8%

Fidelity Moneybuilder Income
TOTAL RETURN over 1 month to 17/05/2013
Key:
Fidelity Moneybuilder Income Benchmark
How has Fidelity Moneybuilder Income performed?
Change time period

Compare

Add items for comparison

Funds
Managers
Benchmarks

£ or %
How Fidelity Moneybuilder Income
compares to the sector over
Sectors: What is this fund investing in?
Updated 28-02-2013
Top 10 holdings
Updated 31-03-2013
News about: Fidelity Moneybuilder Income
Fund information

Launch Date

12 Sep 1995

Fund size ()

£1563.6m

Base Currency

GBX

ISIN

GB0003863916

Purchase Info

Minimum initial investment

£50000

Minimum additional investment

£25000

Charges

Annual management charge

0.8%

Initial charge

N/A
Fidelity Moneybuilder Income
on Mar 21, 2013 at 00:01
Fidelity Moneybuilder Income manager Ian Spreadbury says peripheral Europe is still offering selective opportunities for bond holders, and investment grade debt as a whole is offering the best potential returns across the asset class.
No rotation out of bonds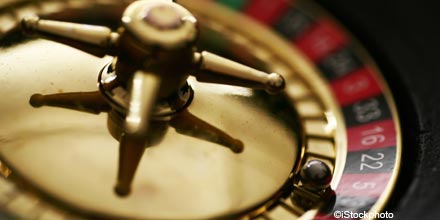 Spreadbury also told investors that while they should expect lower returns from bonds overall against the difficult economic backdrop, high yield and investment grade bonds deserved to remain within client portfolios.
He said he has not noticed a rotation out of bonds and into equities and thinks that despite bond yields being close to historic lows, they still justify a weighting in a diversified portfolio despite his concerns over the 'highly uncertain' macro environment.
'We are not seeing outflows from our [bond] funds although we are seeing flows into our equity funds. It makes sense not to be overly weighted in bonds but I think people need to be diversified including a weighting in high quality corporates and high yielding bonds.
He admitted: 'With bond yields remaining close to record lows investors should focus on the risk. The scope for capital upside is more limited but bonds still offer some value and on balance investment grade corporates are offering the best value.'
Wary of recovery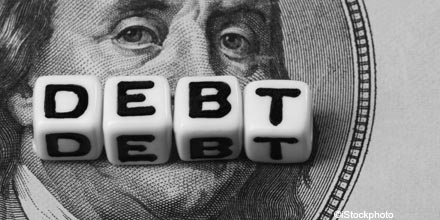 Despite the resurgence in the US economy, Spreadbury is still wary of how genuine the recovery is considering the huge amount of liquidity being pumped in by the Federal Reserve.
'Real growth has picked up in the US but nominal growth has been dropping. It is quite worrying that despite all the QE we are getting limited traction.'
'With all the debt we have, nominal growth is the key for bond yields and if it continues falling bond yields even in the US do not rise.'
In terms of inflation, while Spreadbury does not see it as a huge issue just yet, he sees the likelihood of further and more aggressive QE coming out of the Bank of England.
'Investors are worried about inflation. [BoE] governor Mervyn King talked about administered inflation such as food, energy and university fees almost as if it was not really inflation and almost pointing to the fact that in the absence of real wage growth you have to buy these things so you cut down on other things.
He added: 'The fact that nominal GDP is coming down is evidence of that so I would watch that quite closely. With [incoming BoE governor] Carney coming in and the possibility of a broader remit for the Bank of England, means there are some concerns in the market the government wants to maintain its austerity stance but also produce some more aggressive QE.'
Inflation under control?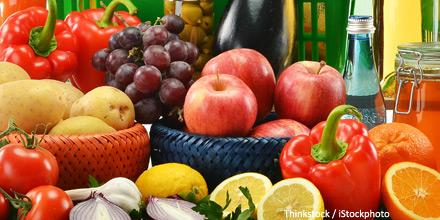 While Spreadbury says this may ultimately lead to inflation or even hyper-inflation he thinks the UK is 'some way away from the levels that would give real cause for concern' but he is keeping a watchful eye on inflation from commodities, food and energy in particular.
'In the absence of wage inflation it has put downward pressure on disposable income and that has put downward pressure on real yields.'
'Nominal growth has been reducing in the US and UK. I believe inflation will stay under control in the short to medium term but with potentially more aggressive QE going forward it is a tail risk worth considering.'
Over five years to the end of February the fund has returned 48.5% compared to 44.1% by the benchmark index.
Citywire Selection Verdict: Ian Spreadbury remains defensive with a self- imposed limit of 20% in financials, one of the lowest allocations in his peer group. The fund has a lower risk profile compared to others in the sector and his steady approach has also seen him gain superior risk adjusted returns. Spreadbury has an overweight position in asset-backed securities that are secured on property. He is also investing in companies that are less cyclical in nature and highly liquid, preferring utility and consumer names.
For more details view the latest factsheet
What is Citywire Selection?
Citywire Selection is an investment guide containing around 150 of the best ways to invest in a range of areas, as chosen by our research team using a rigorous and transparent process.
We don't sell funds, so you can trust the independence of our recommendations.
Find out more or download the new Selection iPad App for free
Citywire Selection Updates
Latest updates on how the funds in Citywire Selection are investing
Portions of the information contained in this factsheet were derived by Citywire Financial Publishers Ltd using content supplied by Lipper, a Reuters Company.