First State Asia Pacific Leaders
To print fund fact sheets, please use the print option in the Factsheet Tools section in the top right corner:
http://citywire.co.uk/fund/factsheet/c25363
LATEST PRICE

updated on 17/05/2013

£4.45

CHANGE IN PRICE

from 16/05/2013

0.33%
TOTAL RETURN

over 3 years to 17/05/2013

41.9%

Benchmark

28.4%

First State Asia Pacific Leaders
Share Class: A GBP Acc
TOTAL RETURN over 1 month to 17/05/2013
Key:
First State Asia Pacific Leaders Benchmark
How has First State Asia Pacific Leaders performed?
Change time period

Compare

Add items for comparison

Funds
Managers
Benchmarks

£ or %
How First State Asia Pacific Leaders
compares to the sector over
Sectors: What is this fund investing in?
Updated 31-03-2013
Top 10 holdings
Updated 31-03-2013
News about: First State Asia Pacific Leaders
Fund information

Launch Date

01 Dec 2003

Fund size (A GBP Acc)

£7326.9m

Base Currency

GBX

ISIN

GB0033874214

Purchase Info

Minimum initial investment

£1000

Minimum additional investment

£500

Charges

Annual management charge

1.5%

Initial charge

4%
First State Asia Pacific Leaders
by Matthew Goodburn on May 09, 2013 at 10:30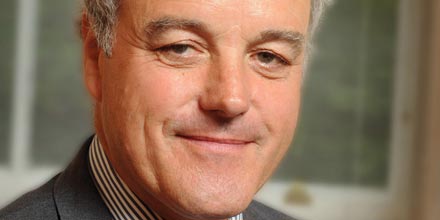 Asia Pacific veteran Angus Tulloch has warned that Singapore's property market is in bubble territory as easy credit and negative real interest rates continue to fuel the sector.
Tulloch, manager of the First State Asia Pacific Leaders fund alongside Alistair Thompson, also warned on a raft of companies offering high yields currently being launched into the Asian market.
Echoing the concerns of Aberdeen's equities head Hugh Young last week, Tulloch said that many were akin to 'riding a tiger' because once liquidity slows and interest rates start to move up again, which he believes could happen very quickly when it does turn, their lack of growth will be exposed and lead to losses.
Buying high yield a 'dangerous strategy'
He warned: 'Buying high yield is a very dangerous strategy. It's terribly easy to be beguiled when you are getting 1% on bank deposits and 7% is offered from such and such company.
'But that company is not actually growing and not going to be able to maintain dividends in real terms [so investors] are probably going to lose money in the medium term but such stocks will remain very fashionable until people perceive interest rates can go in the opposite direction.'
'When they go, they will go quite sharply so you are riding a tiger. Even if we thought we should go for income stocks because of the high yield, if the climate changes it would change so fast we would not be able to adjust the portfolio in time so it would be a false game for us.'
In terms of Singapore property, Tulloch has some exposure to the sector through top 10 holding Cheung Kong, but otherwise is wary of the sector where commercial yields continue to fall as the property price index continues to rocket.
'Property companies form a very large part of the Singapore index and we think valuations will stay up there as long as we have negative interest rates. We have limited exposure to it, mainly through Cheung Kong, although the group is diversified away from just property.'
Underweight China and Australia
Mainland China exposure is half the index weighting at 8.7%, as the managers struggle to find quality privately owned companies that are not trading on expensive valuations.
He owns no Chinese banks and thinks the country is facing a worsening in its credit cycle.
'China's credit cycle is just beginning to deteriorate and more provisions have to be made. If you have to cut back on your book, things look less attractive and earnings fall.'
He conceded that if the market cap to deposit ratio of China's banks fell below 5% they would become 'more exciting' but with 'a complete lack of transparency no one really knows'.
'Again and again you see adverts saying "buy China it's a great economic story" but it means too many people participating and leads to overcapacity. [This] and other factors such as corporate governance issues mean China's GDP outperformance of the [MSCI Asia Pacific] index has not been reflected in share price rises [and] it has underperformed the index since 1993.'
'Price to book values in China look reasonably priced but the problem is finding companies with good corporate governance. Where you do find them, they are normally very expensive.'
The two private Chinese companies within his six largest Chinese holdings bear out his concerns. Healthcare equipment provider Mindray and consumer staple Want Want are trading on 26x and 38x 2013 earnings respectively.
Tulloch is looking for opportunities in robotic technology as China's sharply rising labour costs continue to make it less competitive within labour intensive sectors such as textiles.
'The number of robots in China is very small at the moment and we see mechanisation as becoming a major influence going forward.'
Wary on commodities but adding to gold exposure
He remains wary on iron ore and thermal coal companies as China's GDP and commodities demand continues to slow, and sees overcapacity within many materials sectors such as steel.
Despite these concerns, he has been adding to  top 10 holding in Australian gold miner Newcrest on recent weakness. It now makes up 3.1% of the portfolio despite prolonged poor performance over the past few months.
'In terms of net present value Newcrest looks quite attractive at the current gold price and traditionally gold stocks have traded above their net present value so that is why we have been adding to it.'
While Tulloch admits that the gold price's outsripping of even the London housing market over recent years makes him nervous, the recent sharp falls had led to 'a lot of anecdotal evidence that once the gold price came back, gold buying in India and China went up and he added: 'China would probably prefer less in US dollars and more in gold.' 
He admits: 'There is a lot of conflicting evidence but if the gold price goes up very sharply it means people are getting worried about inflation and owning a gold share would do a lot of good for your portfolio.'
With a bearish view on commodities in general, Australian energy firm Woodside has been sold and with Tulloch also expecting the Aussie dollar to weaken, a stake in Australian rail company Aurizon has also been exited. There are no Australian banks in the portfolio either.
Elsewhere the fund is at its highest Indian weighting ever at around 15%, due to the quality and relatively cheap valuations of many Indian companies.
'This reflects our long term view rather than short term view because the government is not doing the right things and there is no immediate sign that it will, although we do see a bit of sanity returning to the telecoms sector there.'
Over the last five years the First State Asia Pacific Leaders fund has returned 74.8%, compared to the FTSE AW Asia Pacific ex Japan TR GBP 49.4% gain. 
Citywire Selection verdict: Angus Tulloch and Alistair Thompson's philosophy of selecting quality companies has seen them continue to deliver positive returns and add value in a difficult period for Asian equities. They are consistently the least volatile investors in Asia, yet not at the cost of returns. While in good periods they will lag, they leave all in their wake during bad periods. They are currently bearish on Chinese prospects, and wary of the region's buoyant property market. Still among the best Asian investors we track and one to back for all climates.
What is Citywire Selection?
Citywire Selection is an investment guide containing around 150 of the best ways to invest in a range of areas, as chosen by our research team using a rigorous and transparent process.
We don't sell funds, so you can trust the independence of our recommendations.
Find out more or download the new Selection iPad App for free
Citywire Selection Updates
Latest updates on how the funds in Citywire Selection are investing
Portions of the information contained in this factsheet were derived by Citywire Financial Publishers Ltd using content supplied by Lipper, a Reuters Company.