First State Asia Pacific Leaders
To print fund fact sheets, please use the print option in the Factsheet Tools section in the top right corner:
http://citywire.co.uk/fund/factsheet/c25363

First State Asia Pacific Leaders
TOTAL RETURN over 1 month to 11/12/2013
Key:
First State Asia Pacific Leaders Benchmark
How has First State Asia Pacific Leaders performed?
Change time period

Compare

Add items for comparison

Funds
Managers
Benchmarks

£ or %
How First State Asia Pacific Leaders
compares to the sector over
Sectors: What is this fund investing in?
Updated 30-09-2013
Top 10 holdings
Updated 31-08-2013
News about: First State Asia Pacific Leaders
Fund information

Launch Date

01 Dec 2003

Fund size ()

£2293.7m

Base Currency

GBP

ISIN

GB0033874214

Purchase Info

Minimum initial investment

£1000

Minimum additional investment

N/A

Charges

Annual management charge

1.5%

Initial charge

4%
First State Asia Pacific Leaders
by Frank Talbot on Nov 21, 2013 at 00:01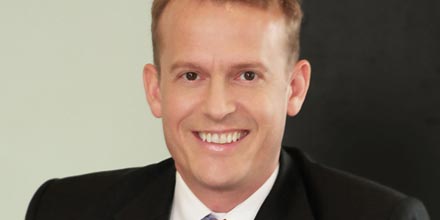 Alistair Thompson and Angus Tulloch's stake in Indian companies has moved to an all-time high in the £6.7 billion First State Asia Pacific Leaders fund, at nearly three times the index weight.
'We are now at 17%, which is certainly the largest that I can recollect,' said Thompson (pictured) in a call to investors last week.
'India's concerns over trade deficit, fiscal deficit and current account deficit has provided opportunities for us to add to a number of the companies in the portfolio, [including] Bajaj Auto, Godrej Consumer, Mahindra Mahindra and Titan, the jewellery company.'
Despite their bullish position, their stake in India has been a detractor to returns. 'India has hurt us long-term, there have been big drops there, particularly exacerbated by the fall in the rupee.'
Yet the weakness in the currency, coupled with the deficit problems, has enabled them to buy what they believe to be quality names at depressed prices.
Extreme volatility
Thompson described 2013 as one marked by extreme volatility in the Asia Pacific region, which has been absent from Western markets.
'There have been some quite dramatic falls [with] Mahindra Mahindra off 23% and IBDC off 37%, but the other thing that isn't evident in the numbers is some very strong moves in the Macau Casino Sector [and] Chinese internet stocks. Plus a number cyclical companies like Korean shipbuilders have also done quite well in the short term.'
In addition, Australian healthcare has been beneficial to performance, with the sector 'largely immune' to the problems suffered by the West.
Outside India though the volatility has not led to a buyers' market in the quality names they favour. 'You've seen earnings expectations in Asia Pacific declining still further. If you look at the valuations of companies within our region, decent quality companies are not particularly attractive and we are not tempted by the cheaper, poorer quality, more cyclical names.'
As such they have minimal exposure to resources companies and maintain their long-held avoidance of Australian and Chinese banks.
In China specifically they only invest 7% directly, with a further 27% spread across Hong Kong and Taiwan, whose fates they believe are largely intertwined.
Impressed with China regime change
Thompson has witnessed a sea-change in the new government's approach to corruption and growth. 'The major change that we've seen from the new government is one of anti-corruption. So alcohol sales, high-end items and sales practices in the healthcare sector have all come under pretty intensive scrutiny.'
In addition, he said: 'This new government now has signalled that it does want lower growth, because they know that 8%
growth rates are unsustainable and also they recognise that the quality of that growth has not been good.'
This has manifested itself in incentives for environmental, welfare and affordable housing businesses. The managers also observed that the government has opened up more private sectors, breaking up state-owned enterprises in banking and telecoms.
One mainland company they have been adding to is consumer-focused company China Resource Enterprises, which is still appealing despite its state-owned structure. 'China Resource Enterprises is the largest brewer in China and the largest supermarket. They have just done a tie-up with Tesco, which could be quite interesting. This is something we've been talking with them about for 15 years.'
Another consumer name they have added to is Want Want which, while Thompson concedes is not cheap, is not as expensive as it once was.
A lot is made of a potential bubble in consumer stocks in China, but Thompson has seen a marked decline in price to earnings ratios from 30-40 times to a more reasonable 20-25 times, following a period in which consumer names 'have gone sideways' in terms of prices.
Elsewhere, despite a large fall they are keeping faith with Newcrest Mining, as a hedge against potential economic problems, and have added to the company, which has been a long-term holding.
Over the last five years the fund has returned 128.1% to investors, compared to a 136.5% gain in the FTSE AW Asia Pacific ex Japan index.
Despite underperforming the benchmark, they have restricted their maximum drawdown to 11.9%, versus 18.4% on the index, and done so with a lower annualised volatility of 15.5 compared to the 19.5 of the market.
Citywire Selection verdict: Angus Tulloch and Alistair Thompson's philosophy of selecting quality companies has seen them continue to deliver positive returns and add value in a difficult period for Asian equities. They are consistently the least volatile investors in Asia, yet not at the cost of returns. They are currently bearish on Chinese prospects and have their highest ever weighting to Indian companies, where they are able to buy quality at the right price. Still among the best Asian investors we track and one to back in all climates.
What is Citywire Selection?
Citywire Selection is an investment guide containing around 150 of the best ways to invest in a range of areas, as chosen by our research team using a rigorous and transparent process.
We don't sell funds, so you can trust the independence of our recommendations.
Find out more or download the new Selection iPad App for free
Citywire Selection Updates
Latest updates on how the funds in Citywire Selection are investing