First State Global Listed Infrastructure
To print fund fact sheets, please use the print option in the Factsheet Tools section in the top right corner:
http://citywire.co.uk/fund/factsheet/c186598

First State Global Listed Infrastructure
TOTAL RETURN over 1 month to 22/12/2013
Key:
First State Global Listed Infrastructure Benchmark
How has First State Global Listed Infrastructure performed?
Change time period

Compare

Add items for comparison

Funds
Managers
Benchmarks

£ or %
How First State Global Listed Infrastructure
compares to the sector over
Sectors: What is this fund investing in?
Updated 31-10-2013
Top 10 holdings
Updated 30-09-2013
News about: First State Global Listed Infrastructure
Fund information

Launch Date

08 Oct 2007

Fund size ()

£206.9m

Base Currency

GBP

ISIN

GB00B24HJC53

Purchase Info

Minimum initial investment

£1000

Minimum additional investment

N/A

Charges

Annual management charge

1.5%

Initial charge

4%
First State Global Listed Infrastructure
North American profits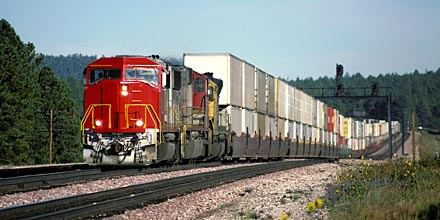 Citywire A-rated Peter Meany has been taking profits across a range of North American stocks and recycling the proceeds into a number of European laggards.
Meany has recently built his stake in Eurotunnel to more than 2% of the £550 million fund after taking profits on firms such as mobile phone mast builder American Tower, and US prisons operator Corrections Corp as he believes Eurotunnel has been sold down too harshly due to being a European stock.
Core holding American Tower has been reduced to a slight underweight after what Meany calls a 'phenomenal run' which saw the  company benefit from huge structural growth and strong buying from property managers after it was converted to a Reit structure last year.
Eurotunnel a 'quality business'
He took advantage of weakness in Eurotunnel's price over the past few months with the company plagued by its complicated debt structure and overhang of stock formerly owned by Goldman Sachs.
'I have always seen it as a high quality business with high quality assets. The cost of building it was exorbitant and it had a very complicated debt structure, but we saw a good entry point and have started to build our position.'
Part of the stake was also funded by a reduction in Meany's holding in Paris Airport by 1% as Meany was wary of having too much exposure to France, where the government is leaning heavily on companies to increase its tax take amid a backdrop of ongoing austerity.
'We do not want to increase our exposure to France too much so recycled Paris Airport into Eurotunnel.'
Meany is wary of how austerity is affecting Europe's regulated utilities and has taken his UK water utilities exposure to zero in the past few months as private equity firms paid what he considers to be over-inflated prices for the assets.
He has also sold down his German utility exposure ahead of further regulatory rulings later this year which he expects to put pressure on margins.
Utilities still make up a core part of the portfolio, with 18% of the fund in toll roads, as well as significant stakes in oil storage firms like Vopak, Eurotunnel and mobile tower operators. 
Inflation on investors minds
Overall, Meany estimates that around 70% of the holdings in the portfolio would be able to pass on rises in inflation to their customers if an inflationary environment returns over the next few years.
'Inflation is currently falling in many parts of the world so we are not immediately concerned but we are getting a lot of interest from investors looking for inflation protection.  As long term investors, we are looking at the portfolio on a five year view rather than just the next five months.'
Elsewhere, Meany has taken his exposure to the US shale gas revolution to zero over his concerns that the sector is now hugely overpriced.
'As a longer term investor, we have a naturally contrarian investment style so find the boom in shale gas prices concerning.  Valuations in the energy sector are above 20 times PE ratios while yields have come in from 8 or 9% to 4-5%.
Meany has around 15% of the fund in US shale related stocks a few months ago, primarily through US energy pipeline firms and seeing the sector continuing to rally has just made him more sure of his decision to cut exposure.
'We are seeing more and more operational risk in the sector. It used to be a simple pipeline business but now you have to factor in more commodity exposure. We have seen all this before, and it feels like 2006/7 before everything went pair shaped.'
While Meany is keeping a watchful eye on European utilities which are facing the likelihood of further political interference,  Meany has increased his stake in National Grid to 5% of the fund as it has now completed its regulatory review.
'We are very focused on the potential impact of regulation and politics which is damaging some of our European stocks but National Grid has now completed its regulation and has relative certainty and transparency for the next eight years.'
Over the five years to the end of February, the fund has returned 40.5% compared to the benchmark UBS Global Infrastructure & Utilities 50-50 TR USD return of 32.3%.
Citywire Verdict: 2012 was another good year for this niche investment, as the fund continued its impressive record of outpacing global equities. With quality stocks once again placed at a premium in 2012, this should come as little surprise given the dependability of companies in this area. Infrastructure assets continue to have great allure in a world of low yields. Moreover, the signs are that inflation is returning after a brief hiatus and given infrastructure assets' inherent inflation protection, it will not just be their yield that is in demand. An assured defensive investment that is good for any long-term investment portfolio.
What is Citywire Selection?
Citywire Selection is an investment guide containing around 150 of the best ways to invest in a range of areas, as chosen by our research team using a rigorous and transparent process.
We don't sell funds, so you can trust the independence of our recommendations.
Find out more or download the new Selection iPad App for free
Citywire Selection Updates
Latest updates on how the funds in Citywire Selection are investing