GLG Japan CoreAlpha
To print fund fact sheets, please use the print option in the Factsheet Tools section in the top right corner:
http://citywire.co.uk/fund/factsheet/c36998
LATEST PRICE

updated on 20/05/2013

€1.24

CHANGE IN PRICE

from 17/05/2013

1.98%
TOTAL RETURN

over 3 years to 20/05/2013

23.5%

Benchmark

26.7%

GLG Japan CoreAlpha
Share Class: A
TOTAL RETURN over 1 month to 20/05/2013
Key:
GLG Japan CoreAlpha Benchmark
How has GLG Japan CoreAlpha performed?
Change time period

Compare

Add items for comparison

Funds
Managers
Benchmarks

£ or %
How GLG Japan CoreAlpha
compares to the sector over
Top 10 holdings
Updated 28-03-2013
News about: GLG Japan CoreAlpha
Fund information

Launch Date

29 Nov 1999

Fund size (A)

£1072.5m

Base Currency

GBX

ISIN

GB00B0119933

Purchase Info

Minimum initial investment

£1000000

Minimum additional investment

£250

Charges

Annual management charge

1.5%

Initial charge

5%
GLG Japan CoreAlpha
by Matthew Goodburn on May 08, 2013 at 10:13
Taking risk off the table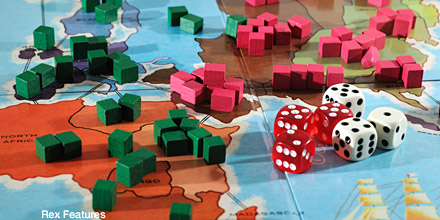 GLG Japan CoreAlpha  manager Neil Edwards has been slowly reducing risk on the near-£1 billion fund after a huge run for Japanese equities since late November.
Edwards, who manages the fund alongside Stephen Harker and Jeff Atherton, is not surprised by the huge gains made by Japanese equities since the onset of prime minister Shinzo Abe's fiscal and monetary easing programme, but he admits the speed of the gains has been a shock.
'Liquidity tends to drive markets up and we are surprised by the pace but not the direction.'
As disciplined large-cap value contrarian investors, the trio has been trimming back some of the strongest performers in technology and banks, and Edwards believes that after such a strong run, a correction would be welcome.
'People remain underweight Japan so we think the rally still has legs, but it could benefit from a healthy correction as it has gone too far, too quickly. The most recent precedent would be 2005/6 when the market hit a peak 50% higher than today. Our fund has a reasonably high beta of 1.2 so we have been taking risk down.'
But while they have reduced some risk, the managers have also learnt lessons from the last strong Japanese equities rally in 2008/09, when Edwards admits they were too quick to sell their high beta stocks down.
'This time we are exercising caution and showing some restraint by holding on to them.'
Sticking with financials and technology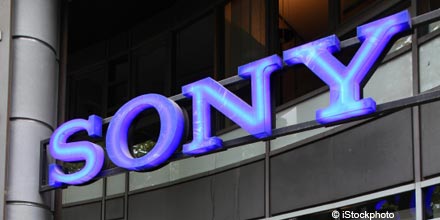 The significant fund overweight to banks remains itact, with 19% in banks against the index's 10%. The fund holds 5%, 4% and 6.2% in Japan's top three banks, Sumitomo Mitsui Financial, Mizuho and Mitsubishi UFJ, respectively.
While the positions have been trimmed back, Edwards believes the banks are at a relatively early stage in the business cycle.
'We have taken a little out of them but still think they are nearer the bottom than the top of the cycle. They nearly died in 2003. If there is a risk, it will be them doing something stupid like buying too many overseas assets.
'Overall, they have been making good profits from the bond markets and we don't expect to see a rout in Japanese government bonds.'
The best performer in the fund this year has been Sony. The tech giant made up 7% of the fund at the start of 2013, although this has now been reduced to 5.8% after a storming run.
Edwards says the firm is likely to still be in the portfolio in a year's time despite its strong gains, and while he says it has more serious competitors than in its 1980s heyday, it has enough innovative products and diversity to keep performing.
'Sony has been written off but it won't disappear because there is much more competition around. It just needs to be sensible, and focus on its core products and demonstrate it has a strong balance sheet.'
One of its bonds was downgraded to junk status last year, and Edwards believes Sony needs to do more to prove it is a stronger company than the market thinks.
'They need to focus on that because the balance sheet is stronger than many people think and it is very diversified with a strong TV, film production and insurance business.'
Overall, the fund has about 18.5% in electric appliances, including a 4.6% stake in Panasonic and 2.4% in Ricoh. The index weighting is 11%.
After a surging run, Ricoh was halved to its current level but Panasonic has lagged the broader market rises.
A near-2% stake in NEC has also been reduced, while Fujifilm and Nintendo have been added to, after lagging the broader rally.
As contrarians, the managers seek out the most undervalued areas and have been adding to their significant overweight to the chemicals sector, which has lagged on weakening Chinese demand. A stake in specialist glass maker Asahi Glass has been increased, as have some defensive stocks in IT and communications such as NTT DoCoMo.
'These stocks have lagged. They are low beta but are too cheap now.'
The fund has an underweight to the auto industry but has held Toyota as a 'ballast holding' to reduce risk in the fund. 
Having done so well from the weakening yen, Toyota has now been reduced from 4.2% to 2.9% of the fund over the last quarter. 
Over five years to the end of March, the fund has returned 41.7%, compared with 30% by the Topix benchmark index in sterling terms.
Citywire Selection verdict: The decision to rotate the portfolio into export-focused names in the middle of 2011 had impacted on performance for the formidable team on the GLG Japan fund. However, the weakening yen towards the end of last year and into 2013 has started to be extremely positive for this position. If the currency continues to weaken then it will be good for both Japan and the companies in the portfolio. The approach might suffer the occasional blip but the fund is near the top of the rankings over five years.
What is Citywire Selection?
Citywire Selection is an investment guide containing around 150 of the best ways to invest in a range of areas, as chosen by our research team using a rigorous and transparent process.
We don't sell funds, so you can trust the independence of our recommendations.
Find out more or download the new Selection iPad App for free
Citywire Selection Updates
Latest updates on how the funds in Citywire Selection are investing