Henderson Cautious Managed
To print fund fact sheets, please use the print option in the Factsheet Tools section in the top right corner:
http://citywire.co.uk/fund/factsheet/c19465
LATEST PRICE

updated on 11/12/2013

£2.26

CHANGE IN PRICE

from 10/12/2013

0.04%
TOTAL RETURN

over 3 years to 11/12/2013

28.5%

Benchmark

22.3%

Henderson Cautious Managed
TOTAL RETURN over 1 month to 11/12/2013
Key:
Henderson Cautious Managed Benchmark
How has Henderson Cautious Managed performed?
Change time period

Compare

Add items for comparison

Funds
Managers
Benchmarks

£ or %
How Henderson Cautious Managed
compares to the sector over
Sectors: What is this fund investing in?
Updated 30-09-2013
Top 10 holdings
Updated 31-08-2013
News about: Henderson Cautious Managed
Fund information

Launch Date

03 Feb 2003

Fund size ()

£924.1m

Base Currency

GBP

ISIN

GB0032477639

Purchase Info

Minimum initial investment

£1000

Minimum additional investment

N/A

Charges

Annual management charge

1.3%

Initial charge

5%
Henderson Cautious Managed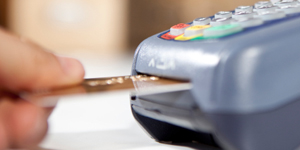 Henderson Cautious Managed  manager Chris Burvill remains bullish on the UK's consumer facing equities but has been adding selective high yield bond opportunities to the £900 million fund.
Burvill, who runs the equities portion of the fund, alongside bond managers John Pattullo and Jenna Barnard, is relatively bullish and expects the FTSE 100 to test the 7,000 level this year.
But he is also wary of a 'panic moment' for bond investors later this year.
He told Citywire Selection: 'Despite their gentle words, the Fed will have to go for tapering as soon as they can.  Gilt and treasury investors have not been investing with any thought of losing capital and GDP worries have kept people in the bond market.
'Ten year yields on treasuries and gilts are getting higher and at some stage I expect to see a panic moment in the autumn. Equity investors will need to keep an eye on that but I remain bullish overall.'
However the fund has done well from its equity exposure in the year to date.
'For those who have been bullish up to now it has been a simple valuation argument so if we are actually seeing an economic recovery everything would be in our favour although it is still not a one way bet.'
'If the Federal Reserves does start to look at raising interest rates as non-farm payrolls improve, we could see more [upwards] wage pressure which could bite into corporate profits.'
The fund has around 55% in equities, just shy of its 60% limit, and the weighting had been at 57% a few weeks ago, before selective high yield exposure was added and cash increased slightly in case the market pulled back.
Consumer spending leads equity growth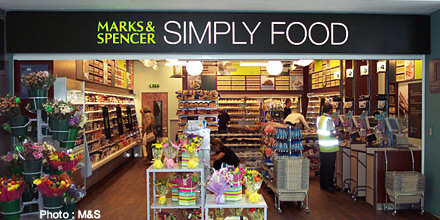 The top performing equities over the past six months have all come from consumer names as the UK consumer has started to increase spending levels.
Key performers have included high street names Marks & Spencer, Halfords and Kingfisher, along with construction and housebuilder stocks Atkins and Bellway respectively, and Burvill has now taken around 2% of the fund out of such names after a strong run. 
HSBC has done well for the fund and Burvill says Lloyds has been a star performer this year.
''Many people say Lloyds is too highly geared but when something is in recovery you see the other side of things and it has recovered far more quickly and aggressively than people expected.'
Buying into high yield

  Cash levels had been at 10% at the start of August but Burvill has used some of the proceeds to increase exposure to UK high yield corporate bonds, taking the overall bond weighting to 37%.
Asset backed property bonds in casino group Gala  and Iron Mountain have been was added along with a  high yielding investment grade bond in Merrill lynch.
'Corporate bonds have slipped this summer like gilts and high yield has also wobbled. I'm not entirely convinced but these bonds are averaging a 7% yield for what we see as stable companies, albeit within geared structures.'
Around 6% of the fund is now in high yield bonds, with a strict fund limit set at 10%. A further 11-12% of the fund is invested in UK gilts.
'Being bearish on bonds is a consensus view but I as I am also bearish I have gone short duration. Around a third of the bond exposure is index –linked.
The fund has inflation linked exposure through asset-backed bonds in Tesco, BT and Heathrow airport
'No matter how bearish we are on bonds we will still hold gilts as we don't want to be a hostage to fortune if [QE tapering causes further volatility.]
Citywire Selection Verdict: The fund's exposure to high yield credit was increased due to its merger with the Henderson Managed Distribution fund during the summer of 2012. Managers' belief in equities has continued to be strong in 2013 and they will continue to buy them at the current levels. Their short duration in bonds is for protection against economic risks. The main contributors towards this fund's performance were holdings within small and mid-cap segment of the equity market as well as strong performance of high yield and financial bond holdings.
For more information view the latest fund factsheet .
What is Citywire Selection?
Citywire Selection is an investment guide containing around 150 of the best ways to invest in a range of areas, as chosen by our research team using a rigorous and transparent process.
We don't sell funds, so you can trust the independence of our recommendations.
Find out more or download the new Selection iPad App for free
Citywire Selection Updates
Latest updates on how the funds in Citywire Selection are investing