Henderson Global Technology
To print fund fact sheets, please use the print option in the Factsheet Tools section in the top right corner:
http://citywire.co.uk/fund/factsheet/c7160
LATEST PRICE

updated on 20/05/2013

£7.40

CHANGE IN PRICE

from 17/05/2013

1.42%
TOTAL RETURN

over 3 years to 20/05/2013

34.7%

Benchmark

35%

Henderson Global Technology
Share Class: A Net Acc
TOTAL RETURN over 1 month to 20/05/2013
Key:
Henderson Global Technology Benchmark
How has Henderson Global Technology performed?
Change time period

Compare

Add items for comparison

Funds
Managers
Benchmarks

£ or %
How Henderson Global Technology
compares to the sector over
Sectors: What is this fund investing in?
Updated 28-02-2013
Top 10 holdings
Updated 28-02-2013
News about: Henderson Global Technology
Fund information

Launch Date

08 Oct 1984

Fund size (A Net Acc)

£353.1m

Base Currency

GBX

ISIN

GB0007698847

Purchase Info

Minimum initial investment

£1000

Minimum additional investment

£500

Charges

Annual management charge

1.5%

Initial charge

5%
Henderson Global Technology
by Chris Sloley on May 21, 2013 at 15:23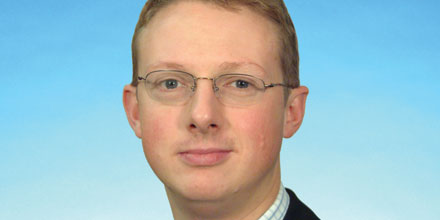 Henderson's tech investors Ian Warmerdam and Stuart O'Gorman have sold out of key positions in social media stocks to refocus on online retailers.
In an investor call, manager Warmerdam (pictured) said the pair had opted to take profits on positions in Facebook and LinkedIn following a strong period of performance.
This, he said, will see the pair focus the Henderson Global Technology fund on the internet retail market, which he said was still underpenetrated despite global brand names such as Amazon.
Discussing positive contributors and changes, Warmerdam said: 'We had some good stock-picking, particularly within social media. We made timely investments into both Facebook and LinkedIn when they were at lower valuation levels.'
'With Facebook we didn't take any substantial position around the IPO. We built the position much later when the stock was much more attractively valued and then we sold the shares at a quite significant profit once they reached our price target.'
'Likewise, with LinkedIn, we had a very strong run and the stock now looks expensive to us and we have sold out of that name but only after it generated strong performance for the fund.'
Online retailers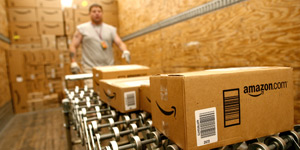 On eCommerce, Warmerdam said he expects this to play a key role in the fund in the future. This is despite a wide-held belief among investors that the theme of online retailers is too well known, he said.
'I get a lot of push back in eCommerce and a lot of people tell me that is yesterday's story. They talk about Amazon and eBay, that is the early story of the 2000s and late 1990s, it has happened already.'
'The truth is we've barely scratched the surface. Even in the US we are less than 5% penetrated, 95% of all retail sales are still offline. We see a very nice trend line in growth but we believe this can continue for many years to come.'
In order to take advantage of this, Warmerdam said, while retail sales will not move to 100%, they are invested in companies such as eBay, Open Table and Priceline to take advantage of this secular change.
The Henderson Global Technology fund returned 67.7% in three years to the end of April 2013. This compares to its Citywire benchmark, the FTSE AW/Technology TR, which rose 58.8% over the same period.
Citywire Selection Verdict: Technology marginally lagged global equities in 2012. Apple was almost entirely accountable for this, shedding a third of its value in the final quarter of the year. This fund lagged slightly which is unusual for what is a relatively cautious technology fund. The manager has one of the longest track records in the sector and that has shaped his defensive mindset and has placed his fund above the sector over the very long-term. Never one to fully enjoy a market rally, but should be on top when the sector experiences tough times.
What is Citywire Selection?
Citywire Selection is an investment guide containing around 150 of the best ways to invest in a range of areas, as chosen by our research team using a rigorous and transparent process.
We don't sell funds, so you can trust the independence of our recommendations.
Find out more or download the new Selection iPad App for free
Citywire Selection Updates
Latest updates on how the funds in Citywire Selection are investing
Portions of the information contained in this factsheet were derived by Citywire Financial Publishers Ltd using content supplied by Lipper, a Reuters Company.