Investec Emerging Markets LC Debt
To print fund fact sheets, please use the print option in the Factsheet Tools section in the top right corner:
http://citywire.co.uk/fund/factsheet/c129953

Investec Emerging Markets LC Debt
TOTAL RETURN over 1 month to 05/12/2013
Key:
Investec Emerging Markets LC Debt Benchmark
How has Investec Emerging Markets LC Debt performed?
Change time period

Compare

Add items for comparison

Funds
Managers
Benchmarks

£ or %
How Investec Emerging Markets LC Debt
compares to the sector over
Top 10 holdings
Updated 29-02-2012
Fund information

Launch Date

01 Jun 2007

Fund size ()

£1544.8m

Base Currency

GBP

ISIN

GB00B1XDJQ12

Purchase Info

Minimum initial investment

£1000

Minimum additional investment

N/A

Charges

Annual management charge

1.5%

Initial charge

4.5%
Investec Emerging Markets LC Debt
by Matthew Goodburn on Nov 21, 2013 at 00:01
Brazil's 'fragile five'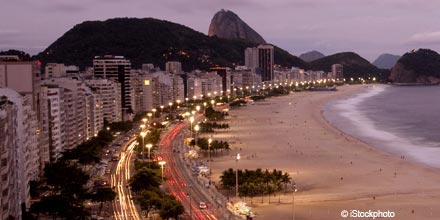 Investec Emerging Markets LC Debt  manager Peter Eerdmans thinks the market has been too negative on Brazil's fundamentals in recent months.
Brazil has been one of the worst performers in the emerging market debt (EMD) asset class this year leading it to be branded one of the 'fragile five' alongside India, Indonesia, Turkey and South Africa.
Eerdmans believes the tag is unfair, particularly as Brazil has a smaller current account than the other four, as well as being relatively less vulnerable to external growth shocks.
The fund has moved to an overweight position on both Brazil's currency and bonds recently.
Eerdmans, who runs the fund alongside Werner Gey van Pittius, acknowledges that Brazil has had its share of structural headwinds, but he thinks there are signs that it is starting to adapt better fiscal policies.
He said: 'We acknowledge that some of the fiscal policy could have been handled better but the government is taking note and starting to adopt better policies. The central bank is very prudent and has good inflation-fighting credentials. The sharp deterioration [of the current account deficit] in the first half of the year was driven primarily by a big drop in the trade surplus. This was driven down by lower crude oil production and is expected to normalise by year end.'
Eerdmans also expects exports to bounce back, helped by far better crop yields after a number of weather-related problems in 2012 as well as more stable iron ore prices on the back of a stronger China and a pickup in activity in neighbouring Argentina.
'Brazil should continue to attract a large share of global foreign investment, expected to be around $65 billion in 2013. This would cover most, but not all, of its current account financing.'
He concedes that further reforms are needed for Brazil to raise the necessary investment and infrastructure to make the most of its strengths but the market remains too pessimistic.
Overweight Russia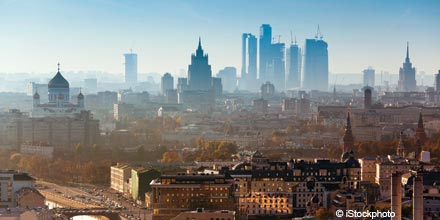 Elsewhere, Eerdmans is continuing with an overweight to Russia despite it dragging on performance in recent months. Russia and Chile were both underperformers in the strong EMD rally in September.
'There was a very strong rally for some of the more beaten up EM countries such as Turkey, South Africa and Indonesia, but the relief rally was less [strong] in Russia and Chile. Our six-month view has not changed and we like the fundamentals for both Russia and Chile.
'Chile is often overlooked as it is quite a small part of the index and receives comparatively little foreign investment, and Russia has opened up about a year ago.'
Eerdmans said Russia's weaker inflation growth relative to some of its peers meant he expected to see more dovish central bank policy. 'Its yield curve is still steep and inflation is still falling so there is less need for the government to borrow.'
The managers have become more cautious on the South African rand, and have moved to an underweight position due to ongoing concerns over the current account and political instability surrounding the mining industry.
'There was the relief rally in September [after the no taper surprise] so we felt that the structural issues were no longer in the price.'
Conversely, Eerdmans has become positive on the Taiwanese dollar, due to a brighter outlook for Chinese growth. 'We see a lot of pressure on the currency to appreciate and Taiwan has a good income balance and its negative foreign investment is reducing.'
A key recent move in the EM bond portfolio has been to increase exposure to Thailand, buying 10-year Thai government bonds on a yield of around 4%. The position is a 3% benchmark overweight and is offset by an underweight to Malaysian government bonds.
'Core inflation in Thailand is 0.7%, which is very much at the low end of the central bank's target range and allows it to be dovish. Last year Thailand enjoyed strong growth after a year of floods, and it is now paying for that growth. Thai 10-year yields look attractive relative to Malaysia (on a yield of 3.6%) Singapore (2.3%) and South Korea (2.4%).'
Over five years, the fund has returned 75.3% versus a 96% return from the JP Morgan EMBI Global Diversified index.
Citywire Selection verdict: Emerging market debt has proved itself to be one of the most resilient asset classes over the last five years and this fund has always been among the top performers in the peer group. The last 18 months have been tough however, as currency calls have hurt returns and the bulk of them have weakened. It was a rough patch, but the experience and pedigree of this team in emerging market debt means they are well placed to recover.
What is Citywire Selection?
Citywire Selection is an investment guide containing around 150 of the best ways to invest in a range of areas, as chosen by our research team using a rigorous and transparent process.
We don't sell funds, so you can trust the independence of our recommendations.
Find out more or download the new Selection iPad App for free
Citywire Selection Updates
Latest updates on how the funds in Citywire Selection are investing