JPM Emerging Markets
To print fund fact sheets, please use the print option in the Factsheet Tools section in the top right corner:
http://citywire.co.uk/fund/factsheet/c9627

JPM Emerging Markets
TOTAL RETURN over 1 month to 21/04/2014
Key:
JPM Emerging Markets Benchmark
How has JPM Emerging Markets performed?
Change time period

Compare

Add items for comparison

Funds
Managers
Benchmarks

£ or %
How JPM Emerging Markets
compares to the sector over
Sectors: What is this fund investing in?
Updated 30-11-2013
Top 10 holdings
Updated 30-11-2013
News about: JPM Emerging Markets
Fund information

Launch Date

01 Feb 1994

Share Class size

£617.5m

Base Currency

GBP

ISIN

GB0030881550

Purchase Info

Minimum initial investment

£1000

Minimum additional investment

N/A

Charges

Annual management charge

1.5%

Initial charge

3%
JPM Emerging Markets
Most downside risk has been priced in to emerging markets, says JPM's Forey
Emerging markets veteran Austin Forey thinks that most of the downside risk for emerging market currencies is now priced in after a period of sustained weakness in 2013.
Forey also admitted that overweights to India and South Africa had contributed to his JPM Emerging Markets fund falling slightly behind the benchmark in 2013 but he expects significantly less downside risk in 2014.
At the end of October, Forey remained heavily overweight India, at 15.8% of the fund compared to the index weighting of 6.2%, while South Africa also remains a significant overweight at 13.3% of the fund versus the benchmark's 7.5%.
'Currencies of countries with big current account deficits have already had some meaningful devaluation in 2013. While we still see headwinds for emerging markets from tapering, we don't see a rerun of the shattering crises of the past. The fact that EM currencies are adjusting is encouraging in a rather perverse way as it suggests that markets are finding a way of redressing imbalances through the currency market. This is a much less painful way of adjusting over the long term than forcing adjustments on domestic economies.'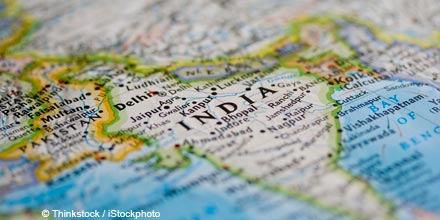 He acknowledged this year's falls had wiped out all the gains made by EM currencies but said it had left a number of them, most notably in Brazil and India, undervalued.
'A whole decade of appreciation has already gone in EM currencies. We already thought the Indian rupee was quite undervalued in January and it has weakened further since then, exacerbated by some very clumsy announcements by the central bank.
'We also see the South African rand and Turkish lira as about 15% undervalued. We have viewed the Brazilian real as an overvalued currency for quite a few years now and while it has weakened, you are being paid to gain from an interest rate pick-up.'
Turbulent times
After a turbulent year in which emerging markets were hit hard by fears over US tapering and declining profitability, Forey is now cautiously optimistic that conditions are starting to improve again, with many EM corporates in good health compared to many of their developed world peers.
However, while he acknowledges two serious headwinds to EM growth – the end of the commodity supercycle and slower growth in China – had hurt the asset class most, there has been a more widespread slowdown across a wide range of sectors.
'Emerging market corporates are not in bad shape at all. Capex continues to run ahead of developed markets and has been easily funded from cash flows without balance sheet deterioration.
'Notwithstanding the margin pressure, EM companies look quite soundly financed to us and the return on equity that they make remains competitive in a world context. It is higher than Europe, much higher than Japan and just behind the US, so it is a competitive return without the leveraged risk.'
Wage pressures
Forey also thinks wage increases have not had a significant impact on most EM economies. 'We haven't seen wages significantly outpace GDP in emerging markets and capital discipline does not seem like a serious problem.'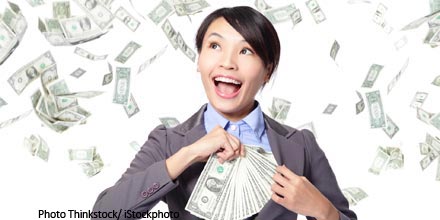 The fund continues to have low exposure to energy and the key overweights are to industrials and, within that sector, tech firms in particular.
Forey admits he would increase exposure to industrials further if he could find attractive more companies to invest in. The fund also remains underweight financials and he is currently reducing this further. 
'We still have a lot of money in India and South Africa while continuing to be underweight Korea and Taiwan. There are many things we admire about Korea but not so many stocks that we want to own there.'
Over five years to the end of November, the fund has returned 89.6% compared to 107.5% by the MSCI EM benchmark in dollar terms.
Citywire Selection Verdict: This fund is an effective way of gaining exposure to some of the fastest growing economies with a focus on high quality businesses. Austin Forey continues to overweight consumer staples and underweight utilities and healthcare. He went overweight China for the first time in 18 years as the market reached new lows in 2012 but has since reduced his exposure. The fund is benchmark aware, however we believe it is more attractive than passive funds, which naturally lag the index, although a recent move back into Indian companies has hurt recent performance. The fund has been put under review as we continue to monitor performance.
What is Citywire Selection?
Citywire Selection is an investment guide containing around 150 of the best ways to invest in a range of areas, as chosen by our research team using a rigorous and transparent process.
We don't sell funds, so you can trust the independence of our recommendations.
Find out more or download the new Selection iPad App for free
Citywire Selection Updates
Latest updates on how the funds in Citywire Selection are investing