Jupiter Merlin Income Portfolio
To print fund fact sheets, please use the print option in the Factsheet Tools section in the top right corner:
http://citywire.co.uk/fund/factsheet/c8593
LATEST PRICE

updated on 22/05/2013

£1.34

CHANGE IN PRICE

from 21/05/2013

0.36%
TOTAL RETURN

over 3 years to 22/05/2013

35.3%

Benchmark

31.3%

Jupiter Merlin Income Portfolio
Share Class: Inc
TOTAL RETURN over 1 month to 22/05/2013
Key:
Jupiter Merlin Income Portfolio Benchmark
Who runs this fund?
Currently running 6 funds

In a career spanning more than 15-years, John Chatfeild-Roberts uses his understanding of global mar... View full manager factsheet

Currently running 6 funds

Peter Lawery started out in investment management with Hill Samuel in 1990. He made the switch to La... View full manager factsheet

Currently running 6 funds

One of three fund managers on the Jupiter Independent Funds Team, Algy Smith-Maxwell works alongside... View full manager factsheet
The Cautious Managed sector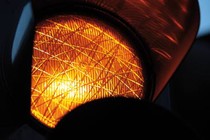 A mixture of shares, bonds and cash to deliver steadier returns with lower risk
How Jupiter Merlin Income Portfolio
compares to the sector over
How has Jupiter Merlin Income Portfolio performed?
Change time period

Compare

Add items for comparison

Funds
Managers
Benchmarks

£ or %
How Jupiter Merlin Income Portfolio
compares to the sector over
News about: Jupiter Merlin Income Portfolio
Fund information

Launch Date

28 Sep 1992

Fund size (Inc)

184.5m

Base Currency

GBX

ISIN

GB0003629481

Purchase Info

Minimum initial investment

£500

Minimum additional investment

£250

Charges

Annual management charge

1.5%

Initial charge

5.3%
Jupiter Merlin Income Portfolio
by Matthew Goodburn on Apr 04, 2013 at 10:04
Bull run?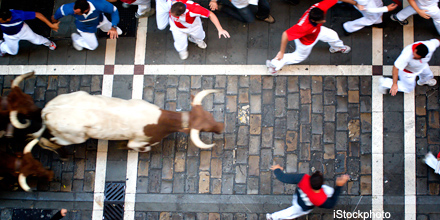 Jupiter Merlin Income  manager Algy Smith-Maxwell says the market is in the very early stages of an equity bull run, which began soon after European Central Bank governor Mario Draghi announced he would do whatever it took to keep the eurozone together last summer.
Consequently, the £4.6 billion fund of funds is maintaining maximum exposure to equities, at 60% of the portfolio's assets.
Smith-Maxwell says he and co-managers John Chatfeild-Roberts and Peter Lawery have to keep top-slicing their equity holdings as equities have continued their general rise in recent months, just to keep the portfolio below the 60% equities limit.  
Smith-Maxwell says: 'We are jamming up against the 60% limit and, so far this year, have been having to top-slice to keep it there. We think the equity bull market kicked off in mid 2012, although some would say it is now long in the tooth because it started in March 2009.'
'But we are clawing our way out of a cyclical recession and believe [the bull run] only kicked off last year with central banks forcing people into equities.'
The fund is almost equally weighted between UK and international equities, with the biggest single fund holding Stuart Rhodes' M&G Global Dividend fund, which has been built up to represent 14% of the portfolio. 'We like the fact that Stuart focuses on big, boring liquid companies and he has a laser-like focus on the companies he owns,' Smith-Maxwell says.
He adds that the Rhodes fund gives 'a nice balance' to counter the key stakes in Neil Woodford's Invesco Perpetual High Income and Income funds, which have no exposure to financials. 'The M&G fund has some financials exposure and Stuart has just bought a stake in Bank of Montreal.'
Elsewhere, the team have been adding to Jason Pidcock's Newton Asian Income fund, while the most recent fund addition was Liontrust GF Global Strategic Bond , run by former Thames River fixed income veteran Mike Mabbutt.
The team bought into the fund last month at launch, and have since added further to the weighting. 'Mike had a break but has now come back full of beans. We have always followed people and Mike has done very well over the long term.'
US dollar exposure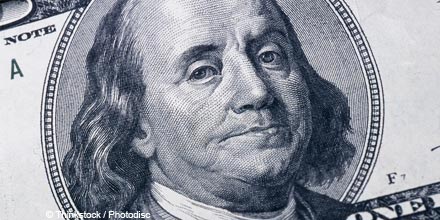 Elsewhere the fund has key long-term holdings in Artemis Income and two in-house funds run by Ben Whitmore, Jupiter Income Trust and Jupiter UK Special Situations .
Whitmore took the reins of the Income Trust from Anthony Nutt last year and Smith–Maxwell thinks Whitmore's deeply analytical investment style suits the current macro backdrop.
'Ben and Anthony have totally different approaches. Ben pays much closer attention to cyclically adjusted valuations of businesses, which is what we want right now.'
Fixed income makes up around 33% of the portfolio, down from almost 40% two years ago.  Alongside Mabbutt's fund are positions in Ariel Bezalel's Jupiter Strategic Bond fund, Phil Milburn's Kames High Yield Bond fund, as well as Richard Woolnough's M&G Strategic Bond fund and the Threadneedle Emerging Market Bond fund run by Henry Stipp.
'Bonds have produced equity-like returns for the last three years but that was always going to be unsustainable. They are now boring but doing the holding job in the portfolio they were designed to do.'
Smith-Maxwell says dollar-denominated emerging market debt is currently looking 'fair value' and admits there is no exposure to EM local currency debt in the portfolio.
'EM local currency has outperformed so far this year but for this portfolio that does not bother me in the slightest. We have enough risk in our equity positions.'
The team have been gradually increasing exposure to the dollar, with the fund having 36% held in the US currency.
Smith Maxwell says a weak dollar had detracted from performance last year but this year its strong rebound had aided performance.
'Long-term it is the least ugly of the currencies and we see little reason why sterling should be a strong currency. We have already seen an 8% correction of sterling against the dollar this year, and we think that for our more cautious investors there will be some benefit from sterling weakening.'
The fund has around 3% in cash and continues to hold a 4.5% stake in ETFS Physical Gold , with the decision to trim the stake back in August 2011 paying off, according to Smith-Maxwell.
Over five years to the end of February the fund has returned 45.7% compared to the LCI UK Balanced (75:25) benchmark's return of 30.6%.
Citywire Selection Verdict: This cautious fund aims to achieve high income with capital growth by investing across the asset class spectrum. It currently has prominent stakes in a basket of  UK blue chip equity funds and Asian equities as well as a third in a divrse range of fixed income funds.  For 2013, the managers remain concerned about rising inflation and central bank intervention but they remain bullish on equities as an asset class overall, seeing North American equities as a bright spot in global growth. Their healthy balance has kept this fund on top of its peer group over the long term and their moves are very closely watched by the investment community.
What is Citywire Selection?
Citywire Selection is an investment guide containing around 150 of the best ways to invest in a range of areas, as chosen by our research team using a rigorous and transparent process.
We don't sell funds, so you can trust the independence of our recommendations.
Find out more or download the new Selection iPad App for free
Citywire Selection Updates
Latest updates on how the funds in Citywire Selection are investing