Jupiter UK Special Situations
To print fund fact sheets, please use the print option in the Factsheet Tools section in the top right corner:
http://citywire.co.uk/fund/factsheet/c7253

Jupiter UK Special Situations
TOTAL RETURN over 1 month to 25/04/2014
Key:
Jupiter UK Special Situations Benchmark
How has Jupiter UK Special Situations performed?
Change time period

Compare

Add items for comparison

Funds
Managers
Benchmarks

£ or %
How Jupiter UK Special Situations
compares to the sector over
Sectors: What is this fund investing in?
Updated 31-01-2014
Top 10 holdings
Updated 31-01-2014
News about: Jupiter UK Special Situations
Fund information

Launch Date

03 Jun 1996

Share Class size

£1335.9m

Base Currency

GBP

ISIN

GB0004777347

Purchase Info

Minimum initial investment

£50000

Minimum additional investment

N/A

Charges

Annual management charge

1.5%

Initial charge

5.3%
Jupiter UK Special Situations
Ben Whitmore, manager of the Jupiter UK Special Situations fund, is currently biased towards areas he believes offer value, such as financials, defence companies, media stocks and IT companies.
'We have tended to favour international value businesses with a bias to North America that are able to use their cash to maintain or raise dividends and reduce debt,' he said.
His fund stock selection has long shunned emerging market exposure in favour of cyclically adjusted value in developed markets.
Steering clear of China exposure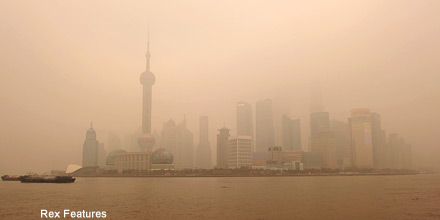 Whitmore has recently had limited exposure to the mining sector, as well as industrials, luxury goods and Asia-based banks, because he is wary of the high valuations of businesses dependent on the Chinese market.
'While the Asian economies have typically been in a better position than the Western economies in recent years, this has been more than reflected in the valuations accorded to their shares, in my view,' he said.
Chinese GDP growth was up 7.8% in the third quarter of this year from 7.5% in the previous quarter.
However, Whitmore believes much now depends on when the US Federal Reserve will start to change its stimulus policy and the outlook for inflation, as to the future of Asian markets.
Daily Mail and General Trust drives fund returns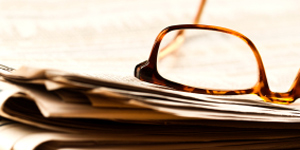 The Daily Mail and General Trust has been one of the key drivers of fund performance, up nearly 70% over one year. The publisher, which owns the Mail Online, the most visited newspaper website in the world, reported a 72% year-on-year increase in earnings per share.
Other companies that drove performance included bookmaker William Hill, media house Reed Elsevier, IT company Hewlett-Packard and the London Stock Exchange Group.
In the international arena, Whitmore has upped Dutch-headquartered Wolters Kluwer to 3% of the fund. The information services and publishing company has operations across Europe and the US, as well as Asia and Latin America.
Increased cash on high valuations
Whitmore is an advocate of Graham & Dodd and Shiller long-term price-to-earnings ratio analysis.
He notes that in the last five years, growth stocks have performed significantly better than value stocks due to the scarcity of growth in the world and that their valuations now look relatively high. As such, he has been increasing his cash holding, which now stands at nearly 10% of the fund.
Over five years to the end of October, Jupiter UK Special Situations has returned 122.2 % compared with the FTSE All Share return of 96.7%.
Citywire Selection verdict: Ben Whitmore chooses stocks for his Jupiter Special Situations fund based on their individual merit. He often goes against the crowd, steering clear of companies with exposure to emerging markets as he is wary of the sustainability of growth in China. Instead, he delves into niche sectors in developed markets, looking for attractively valued firms with strong balance sheets, irrespective of their size. Although it can be a lonely place to invest, this philosophy offers an excellent risk-reward profile, making Whitmore a contrarian stock picker worth investing in over the long term.
What is Citywire Selection?
Citywire Selection is an investment guide containing around 150 of the best ways to invest in a range of areas, as chosen by our research team using a rigorous and transparent process.
We don't sell funds, so you can trust the independence of our recommendations.
Find out more or download the new Selection iPad App for free
Citywire Selection Updates
Latest updates on how the funds in Citywire Selection are investing