Legal & General Dynamic Bond R Acc
To print fund fact sheets, please use the print option in the Factsheet Tools section in the top right corner:
http://citywire.co.uk/fund/factsheet/c171332
Legal & General Dynamic Bond R Acc
TOTAL RETURN over 1 month to 12/03/2014
Key:
Legal & General Dynamic Bond R Acc Benchmark
How has Legal & General Dynamic Bond R Acc performed?
Change time period

Compare

Add items for comparison

Funds
Managers
Benchmarks

£ or %
How Legal & General Dynamic Bond R Acc
compares to the sector over
Top 10 holdings
Updated 31-12-2013
News about: Legal & General Dynamic Bond R Acc
Fund information

Launch Date

30 Apr 2007

Share Class size

£1907.7m

Base Currency

GBP

ISIN

GB00B1TWMM97

Purchase Info

Minimum initial investment

£50000

Minimum additional investment

N/A

Charges

Annual management charge

1.3%

Initial charge

3%
Legal & General Dynamic Bond R Acc
Richard Hodges, manager of the Legal & General Dynamic Bond fund, has been reducing risk and looking to control the fund's volatility amid rapid moves in the bond market.

After 10-year gilts reached 3% in early September and then pulled back to 2.6% last month, Hodges believes we are embarking on a fresh path.

'We now have a new floor and it is likely that we are moving to a new environment of increasing yields in the next few years. I'm not dismissing that they could fall further due to central bank rhetoric, but in three years' time I believe interest rates will be higher than they are today.'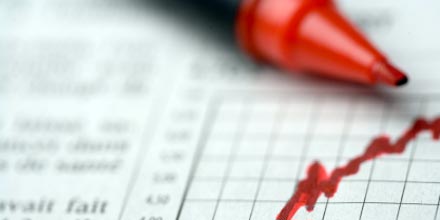 The portfolio therefore has low sensitivity to interest rate changes, with duration standing at under one year.

At the same time, some areas that have provided strong gains are being sold, with cash now at 8% of the £1.8 billion fund.

'Until six weeks ago we had the highest level of risk for 18 months but now we are at the lowest level of risk for 18 months. People are running head-long into buying debt at these expensive levels.'

Hodges is however maintaining a 7% position in selected debt from companies in peripheral Europe such as Telecom Italia, Energia de Portugal and Santander. These are all held in sterling denominated bonds as a way of avoiding the price being materially affected by any potential issues in their domestic market.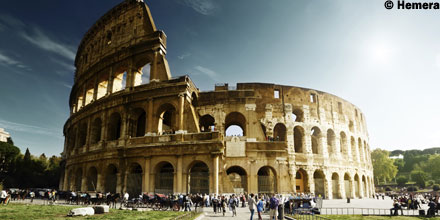 'You are being generously paid to own this debt but you have to accept the volatility,' Hodges says.

While he is comfortable with the risk and reward potential in this area, he is however concerned with overall investor sentiment. 'The market has rallied and they are now buying without any thought of defensive measures.'
Portfolio protection
It is with this in mind that derivatives are being used to hedge the portfolio. Options are being used against a fall in corporate bonds and the strategy is designed as protection from tapering in the US. Hodges believes this will happen next year, although he stresses his aim is not to second guess precisely when.

'We are happy to take that position now. It might cost short-term performance, but we will be rewarded at some point.'

This is also part of the overall aim of reducing the fund's volatility. It has been prone to some sharp ups and downs in the past but over the last 12 months the volatility is among the lowest in its sector.
Yield Target
The fund targets an annual yield of between 5% and 5.5% and Hodges thinks it is possible to achieve this without taking a huge amount of risk.

'We have 16% in short-dated corporates and 35% in financials that are mostly in subordinated bank debt. Their yield is similar to 10-year corporates but with less volatility.'

Part of the short-dated strategy will involve taking the proceeds as the bonds mature and reinvesting at higher yields that are achievable today.

There is also 8% held in inflation-linked gilts and despite Hodges admitting inflation could trend lower over the coming six months, he sees a high probability of it accelerating into 2015 so is happy to hold them for the longer term.

Over five years to 31st October 2013, the fund has returned 95.9% versus 75.5% for its composite index that is made up of government, corporate and high yield bonds.

Citywire Selection verdict: With a go-anywhere remit, the fund's highest exposure is to high yield bonds. Whilst acknowledging a near-term easing in prices, Richard Hodges has been steadily giving the portfolio an inflation-linked bias, believing inflationary pressures will come into force over the next 2 years.  He has also given the fund a low sensitivity to potential increases in interest rates to insulate investors somewhat from this eventuality. After a multi-decade bull market for bonds, he is willing to sacrifice short-term returns to avoid being bitten when sentiment changes.
For more details view the latest factsheet .
What is Citywire Selection?
Citywire Selection is an investment guide containing around 150 of the best ways to invest in a range of areas, as chosen by our research team using a rigorous and transparent process.
We don't sell funds, so you can trust the independence of our recommendations.
Find out more or download the new Selection iPad App for free
Citywire Selection Updates
Latest updates on how the funds in Citywire Selection are investing