Liontrust Special Situations
To print fund fact sheets, please use the print option in the Factsheet Tools section in the top right corner:
http://citywire.co.uk/fund/factsheet/c101869
LATEST PRICE

updated on 23/05/2013

£2.55

CHANGE IN PRICE

from 22/05/2013

1.08%
TOTAL RETURN

over 3 years to 23/05/2013

91.6%

Benchmark

67.4%

Liontrust Special Situations
TOTAL RETURN over 1 month to 23/05/2013
Key:
Liontrust Special Situations Benchmark
How has Liontrust Special Situations performed?
Change time period

Compare

Add items for comparison

Funds
Managers
Benchmarks

£ or %
How Liontrust Special Situations
compares to the sector over
Sectors: What is this fund investing in?
Updated 28-02-2013
Top 10 holdings
Updated 28-02-2013
News about: Liontrust Special Situations
Fund information

Launch Date

10 Nov 2005

Fund size ()

£661.7m

Base Currency

GBX

ISIN

GB00B0N6YF70

Purchase Info

Minimum initial investment

£1000

Minimum additional investment

£1000

Charges

Annual management charge

1.8%

Initial charge

5%
Liontrust Special Situations
by Saleem Shivji on May 21, 2013 at 17:00
Anthony Cross and Julian Fosh are not planning on a rotation of stocks in their Liontrust Special Situations fund despite recent underperformance relative to the UK market.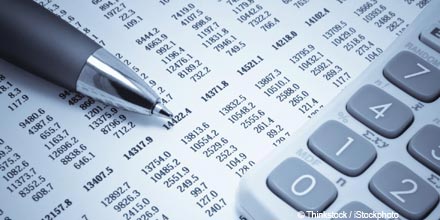 The fund has an excellent long-term track record, outperforming the FTSE All Share almost four-fold over five years, but has not fully particiapted since last summer's rally. Excess liquidity from quantitative easing is blamed, as low-quality companies with stretched balanced sheets have made sharp upward moves. 
'We are facing increasing headwinds as the quant factors that explain the rally are low quality balance sheets which are heavily geared. This style factor has done very well,' they explained.
The duo prefer not to speculate on how long the stockmarket rally will last. They are aware that there is a disconnect between the market and economic data, adding that, 'These headwinds will run as long as they are going to run.'
Investment process unaffected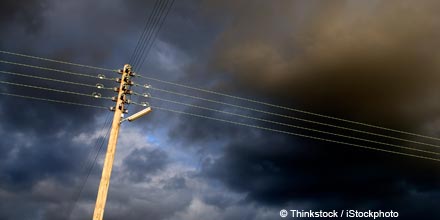 The AAA-rated managers acknowledge that some of their stock picks have done badly recently. Over one year to the end of April, electronic payment provider NCC and temporary power generation company Aggreko fell 22% and 20% respectively.
However they are keen to point out that of the 49 stocks that they hold, only two were down near the 20% mark over one year whereas 32 were up by around 20% over the same period. Several were up considerably more.
'Hargreaves [Lansdown] is up 100%, Smart Metering Systems up 99% and Savills up 77% over one year,' they said.
In addition, Cross and Fosh were clear that recent stock performance would not alter their 'economic advantage' investment process, which requires the companies invested in to have at least one of the following characteristics: intellectual property, strong distribution networks, or a high level of recurring income.
'There is structurally no question that Agrekko will continue to deliver higher growth. Their forecast is double digits growth for the next 5 years,' they said. 'NCC also stated that their growth trends would remain intact and that this year's downgrade reflects individual operational difficulties' which do not affect the long-term investment strategy of the fund.
The pair have also recently initiated a position in Spectris, which they believe possess an economic advantage through the intellectual property associated with the precision control instruments it manufactures.
Another recent buy is telecommunications company Spirent which has significant intellectual property in the cyber security solutions and automotive industry systems spheres, as well as strong recurring revenues.
In keeping with their investment philosophy, the pair maintain a 9% cash holding, preferring to 'invest on red days rather than blue.'
Increased fund size reduces available small cap universe
The fund has grown significantly in size, increasing by almost 2 and a half times over the past year to £880 million at the end of April. Cross and Fosh note that the stocks available to them within the small cap universe has diminished as a result, though the process they apply remains the same.
'We now have to invest in companies with a £150 to £200 million market cap, which is bigger than three to four years ago,' they said.
However, this has not prevented them holding more than quarter of the fund in stocks from the AIM pool. In this universe, the two managers are particularly bullish on mobile payments company Bango and patent translation business RWS, both of which have significant intellectual property and strong distribution networks.
Long term view on pharma

Despite disappointing Q1 earnings figures from GSK and AstraZeneca, and an imminent 'patent cliff', Cross and Fosh remain positive on pharmaceuticals. They claim that it is not the profit test that matters but the return-on-capital tests.
'Pharmaceutical companies are able to shrink capital through R&D overhauls and employ share buy backs, enabling them to deliver the return on capital over the long term,' they said.
Global and emerging markets exposure is by-product
The duo do not take a macro view in their bottom-up investment process and the fund is underweight the index in terms of its global exposure. A new Indian CEO at Diageo and Unilever's increased stake in Indian company Hindustan Unilever suggests increased future exposure to emerging markets from the fund's two largest holdings. However, Cross and Fosh are clear that this is not an explicit part of their strategy.
'Emerging markets is a key strategic driver, although exposure is a by-product of global distribution networks,' they explain. 'Engineering companies also have emerging market exposure. Companies like [our holding] Sparax-Sarco have a nice spread around the world.'
Over five year to the end of April 2013, the Liontrust Special Situations fund has returned 114.7% versus the FTSE All Share return of 31.1%.
 Citywire Selection verdict: Cross and Fosh look primarily for out-of-favour UK large and mid-sized companies. However, their stock-picking approach also leads them to draw from the pool of AIM stocks, which comprise around a quarter of the fund's holdings. The portfolio has a heavy tech weighting which has aided recent performance. Conversely, telecoms, utilities and basic materials sectors are avoided, whilst financials are also given a relatively wide berth. The duo are not averse to placing ten per cent of the fund in cash, which does not detract from their outstanding risk-adjusted returns.
What is Citywire Selection?
Citywire Selection is an investment guide containing around 150 of the best ways to invest in a range of areas, as chosen by our research team using a rigorous and transparent process.
We don't sell funds, so you can trust the independence of our recommendations.
Find out more or download the new Selection iPad App for free
Citywire Selection Updates
Latest updates on how the funds in Citywire Selection are investing
Portions of the information contained in this factsheet were derived by Citywire Financial Publishers Ltd using content supplied by Lipper, a Reuters Company.