M&G Global Basics
To print fund fact sheets, please use the print option in the Factsheet Tools section in the top right corner:
http://citywire.co.uk/fund/factsheet/c7309
LATEST PRICE

updated on 20/05/2013

£7.04

CHANGE IN PRICE

from 17/05/2013

0.65%
TOTAL RETURN

over 3 years to 20/05/2013

20.9%

Benchmark

45.2%

M&G Global Basics
Share Class: A Inc
TOTAL RETURN over 1 month to 20/05/2013
Key:
M&G Global Basics Benchmark
How has M&G Global Basics performed?
Change time period

Compare

Add items for comparison

Funds
Managers
Benchmarks

£ or %
How M&G Global Basics
compares to the sector over
Sectors: What is this fund investing in?
Updated 28-02-2013
Top 10 holdings
Updated 31-03-2013
News about: M&G Global Basics
Fund information

Launch Date

28 Feb 1973

Fund size (A Inc)

£5192.1m

Base Currency

GBX

ISIN

GB0030932346

Purchase Info

Minimum initial investment

£500

Minimum additional investment

N/A

Charges

Annual management charge

1.5%

Initial charge

4%
M&G Global Basics
M&G Global Basics  manager Graham French admits that last Summer was 'the worst period' of his investment career as the fund suffered from its overweight to resources stocks and the issues surrounding security at the Olympics with core holding G4S.



French told investors that there were three resource stocks 'perhaps we shouldn't have been in' last year, including South African platinum miner Lonmin, which have now been completely sold.
He said: 'One of our largest holdings G4S not participating in the Olympics ceremony hit performance and it was also the start of commodities not performing.
'We exited most commodities but kept some of them and have to accept that last May we had two or three shares we shouldn't have and it cost us 2-3% of performance. We panicked early and got rid of the problem early.'
Backing Australian miners
But while the fund has been hurt by its large allocation to miners and basic materials, French does not think demand for them has fallen off a cliff and he remains overweight to Australian miners such as mineral sands miner Iluka Resources, and copper producer Oz minerals.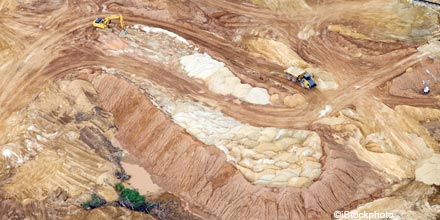 He insists that the main issue for the sector has been the misuse of capital as many miners extended themselves by making costly acquisitions and failing to improve production levels or make dividend payments to shareholders.
French admits that G4S was the fund's 'stock horribilis' last summer but after working actively behind the scenes with the company's management, French increased his stake in the firm when its share price plummeted over the Olympics debacle.
'G4S is one of the largest companies in the world and is well diversified. The chief executive is fantastic, and if you believe in global growth and emerging market growth G4S is a wonderful company to give you that.'
Change in focus
French has spent the last few months transitioning his £5.2 billion fund away from a resources focused vehicle to a more consumer demand focused one as the dynamics of the global economy shift.
At the end of January 69% of the fund was in consumer goods, food and agriculture related stocks with French increasing exposure to bioscience and ingredients stocks such as German listed Symrise and US giant Monsanto, as well as consumer staples groups such as PZ Cussons and Unilever.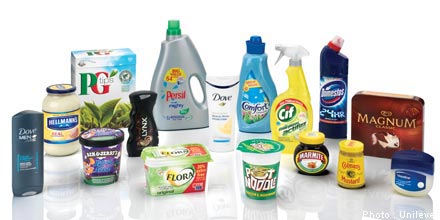 'Food security and brand awareness are so important. In Indonesia and Thailand, private label accounts for around 1% of [food] sales but it is about 20% in the UK.
The fund is also positioned to benefit from a rise in potash prices, with large stakes in fertilizer and seed groups Uralkali and Potash Corp.
Over five years to the end of February, the fund has posted 21.1% compared to the Customised Benchmark M&G Global Basic Composite return of 48.5%.
Citywire Selection verdict: Graham French's overall strategy is to invest in companies that focus on the needs of consumers in emerging markets. High exposure to commodity stocks continues to weigh on returns which in turn have led him to reduce exposure. He remains bullish on defensive consumer orientated stocks which make up a third of his portfolio. Not swayed by short term sentiment, French adopts a strategy of sticking to his convictions which has resulted in long term outperformance versus global equities, despite the most extreme economic conditions.
For more details view the latest factsheet
What is Citywire Selection?
Citywire Selection is an investment guide containing around 150 of the best ways to invest in a range of areas, as chosen by our research team using a rigorous and transparent process.
We don't sell funds, so you can trust the independence of our recommendations.
Find out more or download the new Selection iPad App for free
Citywire Selection Updates
Latest updates on how the funds in Citywire Selection are investing
Portions of the information contained in this factsheet were derived by Citywire Financial Publishers Ltd using content supplied by Lipper, a Reuters Company.