Neptune European Opportunities
To print fund fact sheets, please use the print option in the Factsheet Tools section in the top right corner:
http://citywire.co.uk/fund/factsheet/c18877
LATEST PRICE

updated on 16/04/2014

£4.50

CHANGE IN PRICE

from 15/04/2014

0.02%
TOTAL RETURN

over 3 years to 16/04/2014

23.1%

Benchmark

18.7%

Neptune European Opportunities
TOTAL RETURN over 1 month to 16/04/2014
Key:
Neptune European Opportunities Benchmark
How has Neptune European Opportunities performed?
Change time period

Compare

Add items for comparison

Funds
Managers
Benchmarks

£ or %
How Neptune European Opportunities
compares to the sector over
Top 10 holdings
Updated 31-05-2005
News about: Neptune European Opportunities
Fund information

Launch Date

29 Nov 2002

Share Class size

£240.2m

Base Currency

GBP

ISIN

GB0032308594

Purchase Info

Minimum initial investment

£1000

Minimum additional investment

N/A

Charges

Annual management charge

1.8%

Initial charge

5%
Neptune European Opportunities
Rob Burnett, manager of the Neptune European Opportunities fund, has set his sights on a European recovery having gone overweight banks and other cyclicals earlier this year.

He is looking to peripheral Europe to bounce back and has raised the fund's exposure to small and medium-sized companies.

Burnett believes the economic crisis in Europe is drawing to a close and this has led him to sell down stronger countries such as Switzerland, Germany and Scandinavia in favour of southern Europe.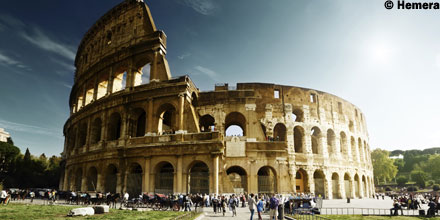 'We are a lot more optimistic about Italy. A couple of months ago we were worried about the coalition but [premier Enrico Letta's recent vote of confidence victory in the Italian parliament] is a historic moment. Silvio Berlusconi has been bedevilling the country and will be thrown out of politics,' he says.
A more certain climate has given him confidence to buy Italian banks such as UBI and Unicredit. He has also stepped into Portugal with an investment in Banco Espirito Santo.
Bank exposure
Financials are now the largest sector position at 29% of the portfolio, with French bank BNP Paribas a key holding. Burnett is also paying close attention to bank stress-testing, which will take place in 2014 under the stewardship of the European Central Bank.
Burnett expects this to lead some banks to raise capital or cut dividends. He thinks Deutsche Bank is at risk so has sold his position, and also sees uncertainties around Credit Suisse where his exposure has been reduced.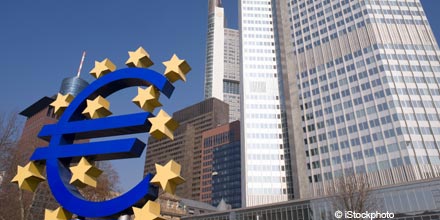 As competitiveness is starting to grow in the region, Burnett argues there is also less political risk than in the US.
This adds to his bullish outlook, which has seen him take his highest exposure to small and medium companies since 2007. The fund has 19% allocated to small caps, 21% to mid caps and 60% in large caps.
Cyclical moves
Company valuations are also behind a move into cyclical parts of the market. With blue chip companies that offer more secure growth characteristics having rallied in recent years, Burnett feels they are no longer attractively valued.
'The price for security is high and things are getting better. This [portfolio exposure] isn't about a simple dash for trash. It's more to do with lower risk strategies being vulnerable. Things that look most compelling are in low valuation sectors.'
His view means he has underweight positions in health care and consumer staples. Other overweight sectors apart from financials include consumer discretionary, IT and industrials.
European recovery
The positive stance on Europe's recovery has been implemented since the second half of 2012, although Burnett was too early to make his change which resulted in a challenging period. However, outperformance has been restored in recent months and so far this year, returns of 20.6% are just behind the index.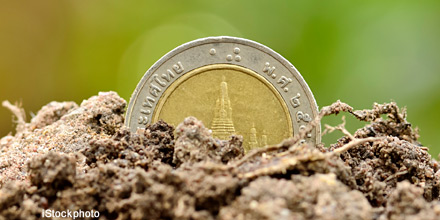 Burnett's domestic focus has led to the fund having its smallest ever exposure to emerging market facing companies at 10%. This is mainly in the materials sector, where a key holding is the German multinational Heidelberg Cement.
'The industry is pretty good but growth in India and Indonesia is tricky. A lot of companies are experiencing wage inflation, which has dented revenues. I'm not exceptionally bearish on emerging markets but it's just that Europe domestically looks so good against the rest of the world.'
He thinks there is a knock-on effect, too, which means Europe now has a competitive advantage on wages. Car giants Renault and Volkswagen recently announced it is now 20% cheaper to hire someone in Spain than it was in 2007.
'As growth improves, operational leverage improves and revenues and margins pick up. This will underpin the advance in European equities and I think the rise can happen for a while.'
Over five years to 30 September, the fund has returned 43.4% versus 47.7% for the FTSE World Europe ex UK index.
Citywire Selection verdict: Rob Burnett takes a macroeconomic view when shaping the portfolio and while his astute judgement during the credit crisis helped returns, the fund underperformed in 2011 and 2012.

While his positive view on stock markets has proved largely correct, Burnett admits to being too early to switch to a more growth-orientated portfolio. Signs from the second half of 2013 are that performance is back on track and the portfolio is positioned for a European recovery.
For more details view the latest factsheet .
What is Citywire Selection?
Citywire Selection is an investment guide containing around 150 of the best ways to invest in a range of areas, as chosen by our research team using a rigorous and transparent process.
We don't sell funds, so you can trust the independence of our recommendations.
Find out more or download the new Selection iPad App for free
Citywire Selection Updates
Latest updates on how the funds in Citywire Selection are investing