Schroder Income
To print fund fact sheets, please use the print option in the Factsheet Tools section in the top right corner:
http://citywire.co.uk/fund/factsheet/c57164
LATEST PRICE

updated on 20/05/2013

£65.49

CHANGE IN PRICE

from 17/05/2013

0.24%
TOTAL RETURN

over 3 years to 20/05/2013

52%

Benchmark

50.9%

Schroder Income
Share Class: A Acc
TOTAL RETURN over 1 month to 20/05/2013
Key:
Schroder Income Benchmark
How has Schroder Income performed?
Change time period

Compare

Add items for comparison

Funds
Managers
Benchmarks

£ or %
How Schroder Income
compares to the sector over
Top 10 holdings
Updated 31-03-2013
News about: Schroder Income
Fund information

Launch Date

05 Nov 1968

Fund size (A Acc)

£645.1m

Base Currency

GBX

ISIN

GB0007649196

Purchase Info

Minimum initial investment

£1000

Minimum additional investment

£500

Charges

Annual management charge

1.5%

Initial charge

3.3%
Schroder Income
by Matthew Goodburn on Apr 04, 2013 at 09:14
Schroder Income  manager Kevin Murphy is looking to trim a number of consumer facing stocks that have rallied hard over the past year and is mulling whether they are still worth their place in the £1.3 billion fund.
Murphy and co-manager Nick Kirrage applied their disciplined contrarian value approach to buy companies like media groups Trinity Mirror and Daily Mail, housebuilder Taylor Wimpey and packaging firm DS Smith when they were trading close to historic lows three to four years ago, but all have now rallied strongly.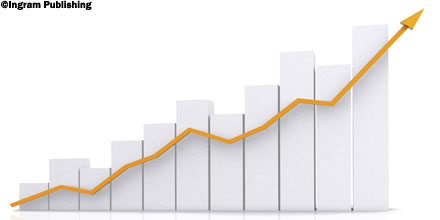 Murphy told Citywire Selection: 'We got in when they were extremely cheap and the market was discounting the worst but we have to work hard to make sure the positions still reflect the risk. We still see some upside but many of these stocks are now almost too big.'
Reducing industrials exposure
Murphy is wary of certain areas of the market that he believes have many companies trading 'as if the world is fixed' and for that reason has been slowly decreasing his exposure to industrials.
'Certain areas of industrials factor in a continuation of a good economic environment but we are now underweight the sector after trimming in 2010 and 2012.'
Murphy continues to see value in banks, despite the recent negative newsflow and insists they still remain at attractive valuations.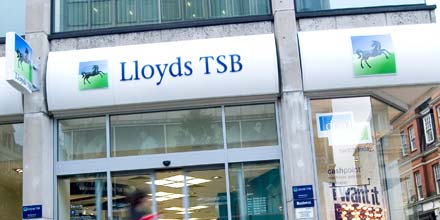 The fund continues to hold top 10 positions in Barclays and RBS, as well as having a significant position in Lloyds. Murphy is unperturbed by news that British banks need to raise £25 billion by year end to plug an estimated capital hole of £50 billion.
'Banks remain on attractive valuations and are still at a discount to tangible book value. There is further negative newsflow around but we already know they have to raise extra capital and they are doing so.
'By year three they will have excess capital so the latest announcement does not change the investment case, just the timing of it.'
Financials picks
Elsewhere within financials, Murphy likes interdealer brokers Icap and Tullett Prebon, saying they are already well capitalised and continuing to grow their businesses in excess of GDP despite trading on relatively cheap valuations.
He tips Icap in particular to do well from new US and European legislation designed to make the disclosure of derivatives a more transparent process. Along with Tullett Prebon, Murphy thinks the market is overlooking the way they are reinventing themselves as market leading electronic trading platforms.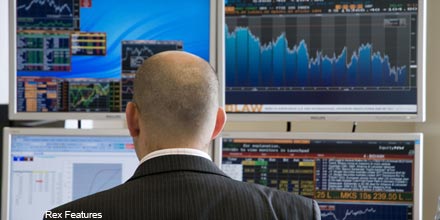 'US and European post-crash regulation is changing the market place and Icap is very well placed as it has been buying tech solutions to deal with this change. Two thirds of its profits are now from electronic trading and only a third from voice activated trading.'
Overseas opportunities
Murphy has also been active in his search for overseas income stocks where he admits to finding 'significantly more' opportunities.
'An international base gives you 7,000 companies to screen rather than 500.'
One area where he has been increasing exposure is the beaten up US tech sector which Murphy expects to benefit from a pronounced pick up in the US domestic economy.
Dell and Hewlett Packard have been added, along with US defence and IT business SAIC, which is being restructured to focus on its two core businesses and already generates $10 billion of sales but is still a relatively small player.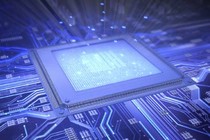 Elsewhere, Murphy is continuing to shun tobacco and sees value in selective UK food retailers. He views supermarket chain Morrisons as the 'standout opportunity' as it was trading on the most depressed valuation, and has been adding to it regularly over the past three months to take the position to 4% of the fund.
While he believes miners are still not quite cheap enough for consideration, he continues to back pharmaceutical giants AstraZeneca and GlaxoSmithKline, which are the fund's two biggest holdings at 6% and 4.8% respectively.
'Astra still has strong cash generation and a strong balance sheet [while] Glaxo has a significant number of products still to come through.'
Over five years to the end of March, the fund has returned 68.7% compared to 34.6% by the FTSE 350 Higher Yield benchmark index.
Citywire Selection Verdict: 2012 was a return to form for deep value investors, Nick Kirrage and Kevin Murphy. The duo have a rigorous process of finding the best value firms through intense analysis of company balance sheets. Their overweight allocation to financials has been key to their purple patch. The fund continues to shun tobacco and mining companies in favour of both financials and healthcare stocks. While the fund has had a promising turnaround the volatility may be a bit too much for some investors and we are continuing to assess the situation.
For more details view the latest factsheet .
What is Citywire Selection?
Citywire Selection is an investment guide containing around 150 of the best ways to invest in a range of areas, as chosen by our research team using a rigorous and transparent process.
We don't sell funds, so you can trust the independence of our recommendations.
Find out more or download the new Selection iPad App for free
Citywire Selection Updates
Latest updates on how the funds in Citywire Selection are investing
Portions of the information contained in this factsheet were derived by Citywire Financial Publishers Ltd using content supplied by Lipper, a Reuters Company.