Schroder Income
To print fund fact sheets, please use the print option in the Factsheet Tools section in the top right corner:
http://citywire.co.uk/fund/factsheet/c9756
LATEST PRICE

updated on 11/12/2013

£10.48

CHANGE IN PRICE

from 10/12/2013

0.47%
TOTAL RETURN

over 3 years to 11/12/2013

50.5%

Benchmark

35%

Schroder Income
TOTAL RETURN over 1 month to 11/12/2013
Key:
Schroder Income Benchmark
How has Schroder Income performed?
Change time period

Compare

Add items for comparison

Funds
Managers
Benchmarks

£ or %
How Schroder Income
compares to the sector over
Sectors: What is this fund investing in?
Updated 31-08-2011
Top 10 holdings
Updated 30-06-2013
News about: Schroder Income
Fund information

Launch Date

01 Nov 1968

Fund size ()

£571m

Base Currency

GBP

ISIN

GB0007648909

Purchase Info

Minimum initial investment

£1000

Minimum additional investment

N/A

Charges

Annual management charge

1.5%

Initial charge

3.3%
Schroder Income
Schroder Income's Nick Kirrage says it is still too early to buy back into miners, but he is finding attractive value plays in the beaten up US tech and defence sectors.
Kirrage acknowledges that it is becoming harder to find good income sources within the UK and is currently selling selective fund positions to lock in gains.
Kirrage and co-manager Kevin Murphy focus on more than just the current dividend a company is paying and are inclined to avoid the very highest paying divided payers if they don't believe in their long term fundamentals. 
Kirrage told Citywire Selection: 'We would rather sell positions and let cash go up which has been a drag on the portfolio for the last six months but [over]  the long term this works for us'.
Overseas attraction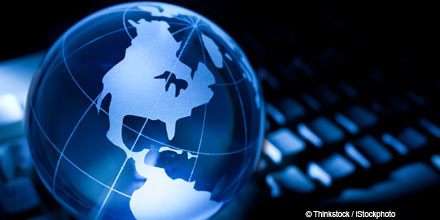 Finding limited opportunities in the UK has made the pair look for opportunities outside the UK in the search for better income potential and the pair are currently 15% invested overseas with a strong focus on US tech stocks.
Within the last six months they have bought Dell and Hewlett Packard on the back of news of the takeover bid made by Dell.
Displaying their long held contrarian deep value approach, they have initiated a position in SAIC, the American defence company. 
He admits that a market sentiment towards these types of company is quite poor and that many in the defence sectors had been sold down over anticipated cuts in government defence spending.
He said 'SAIC has a very strong balance sheet and limited debt. The business [is diversified] and has recently paid a special dividend so the world is not ending for them'.
Kirrage is happy to stick with his disciplined deep value approach even if it does not pay off over the short term.
'We may look stupid for three years for going into these stocks but then the stock will perform and we will look clever again'.
Miners and commodities tempting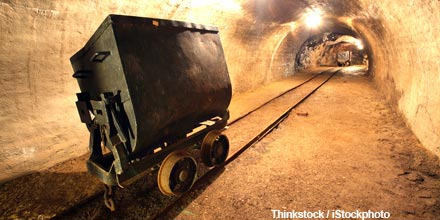 They continue to shun miners as valuations have not come down enough for them. He admits mining has been strong recently but is watching closely
He is looking closely at Anglo American, which is the world's largest producer of platinum. Although prices of platinum have recently taken a 'beating' he likes the stock for its 'deep value'.
'We are value and income obsessed and will happily get into bed with miners when prices look more attractive'.
Since the turn of the year, the duo have trimmed a number of positions within consumer facing stocks. They have sold down electrical retailer DSG International and have recycled the proceeds into Debenhams.
'At one point Dixons was one of the biggest positions in the fund but this was not right as it is not as low risk as AstraZeneca'
Elsewhere within the consumer space, they have also trimmed Next by taking advantage of the huge increase in share price. The stock went from £9 when they bought to its current level at around £45.
Healthcare and Financials
While he admits that Pharma is not cheap it continues to be one of the strongest drivers of performance and backs pharmaceutical giants AstraZaenca and GlaxoSmithKline which remain the biggest holdings of the fund at 6.0% and 4.8% respectively.
The duo also remain bullish on financials and continue to hold Legal and General and RBS.
'Financials is no longer the third rail it once was and we always hear about the horror stories of the effects of new regulation but it always ends up being reasonable and they [financials] pay great dividends.'
Over the five years to the end of May the fund has returned 65.9% easily outstripping the FTSE 350 Higher Yield TR benchmark return of 32.9%.
Citywire Selection Verdict: Deep value investors, Nick Kirrage and Kevin Murphy have a rigorous process of finding the best value firms through intense analysis of company balance sheets. They continue to shun tobacco and mining companies in favour of both financials and healthcare stocks. The duo run a low turnover portfolio and look out for companies who have experienced a short-term setback in order to buy in when it is cheap and to later reap the rewards. Their contrarian approach is not for the faint hearted and short term volatility is present. This is a pick for those who are able to take the short term volatility in order to reap the long term rewards.
For more details view the latest factsheet .
What is Citywire Selection?
Citywire Selection is an investment guide containing around 150 of the best ways to invest in a range of areas, as chosen by our research team using a rigorous and transparent process.
We don't sell funds, so you can trust the independence of our recommendations.
Find out more or download the new Selection iPad App for free
Citywire Selection Updates
Latest updates on how the funds in Citywire Selection are investing