Standard Life Inv Glo Abs Ret Strategies
To print fund fact sheets, please use the print option in the Factsheet Tools section in the top right corner:
http://citywire.co.uk/fund/factsheet/c211197
LATEST PRICE

updated on 21/05/2013

£0.78

CHANGE IN PRICE

from 20/05/2013

0.04%
TOTAL RETURN

over 3 years to 21/05/2013

23.9%

Benchmark

2.4%

Standard Life Inv Glo Abs Ret Strategies
Share Class: Inst Acc
TOTAL RETURN over 1 month to 21/05/2013
Key:
Standard Life Inv Glo Abs Ret Strategies Benchmark
How has Standard Life Inv Glo Abs Ret Strategies performed?
Change time period

Compare

Add items for comparison

Funds
Managers
Benchmarks

£ or %
How Standard Life Inv Glo Abs Ret Strategies
compares to the sector over
News about: Standard Life Inv Glo Abs Ret Strategies
Fund information

Launch Date

29 Jan 2008

Fund size (Inst Acc)

N/A

Base Currency

GBX

ISIN

GB00B28S0218

Purchase Info

Minimum initial investment

£250000

Minimum additional investment

£50000

Charges

Annual management charge

0.8%

Initial charge

N/A
Standard Life Inv Glo Abs Ret Strategies
by Jonathan Miller on Apr 17, 2013 at 11:08
The Standard Life Investments Global Absolute Return Strategies (GARS) fund has taken a 2% fund position in Chinese equities.
Its Citywire Alternative Ucits A-rated lead managers and see the Chinese market as attractively priced and even though its growth rates are now below historic highs, they view it as still attractive in a global context.
The fund's strategy involves running a diverse range of up to 30 strategies covering bonds, equities, currencies and more specialised areas such as the relative volatility of different markets. Its lack of correlation to traditional asset classes and strong performance pattern has seen assets in the strategy swell to over £21 billion.
China fundamentals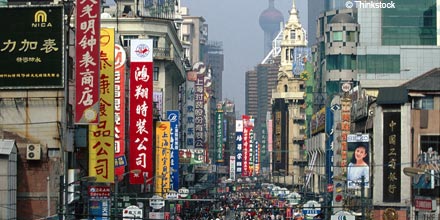 The move into China reflects the belief that it will generate solid economic growth of between 7% and 8% per year.
'On our estimates, this level of growth is not currently priced into equity market valuations. We feel that the successful leadership transition and relatively loose monetary policy will provide a supportive backdrop for continued strong economic growth', says .
Another emerging market position comes through a holding in Russian equities. The managers view this as a geared play on the oil price, given that the country is the world's second largest producer and the index is largely made up of oil and gas stocks or banks that lend to these companies.
The falling oil price and underperformance of the Russian market means performance for this holding has been a detractor, but its use for diversification purposes means that if the oil price was to rise, some equity positions such as those in the US would be impacted, but this would help soften the blow.
Backing the dollar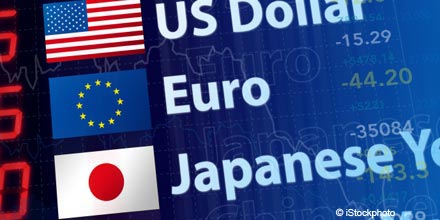 Currency calls, where one currency is preferred over another, have been helping performance. The long US dollar versus short euro trade has been one of the longest standing strategies, initiated in 2008 when the euro was trading at 1.56 to the dollar. Its decline has continued this year and now stands at around 1.31.
One of the fund's central aims is to protect capital during challenging times, meaning it is constructed to perform in a range of outcomes. One scenario is that the multi decade bull run in western government bonds could soon turn. As a result, the portfolio's sensitivity to increasing yields is at its lowest level ever.
'We feel that buying core sovereign bonds at current yields is the investment equivalent of picking up pennies in front of a steam roller,' he says.
Given that the US dollar is likely to benefit from rising yields which will be accompanied by better economic growth, backs the long dollar versus the yen to shine.
'Investors borrowing in dollars will face increasing funding costs, and likely switch this funding into lower-yielding currencies such as the yen, which will correspondingly fall versus the dollar'.
It has also been contributing to returns in recent months as the Bank of Japan announced its quantitative easing programme.
Avoiding equity falls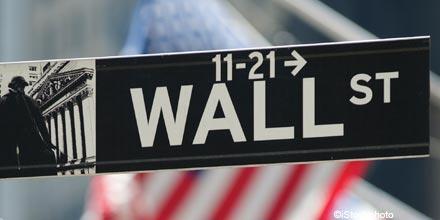 These examples of long term positions fit with how the managers and wider team of strategists make macroeconomic decisions they feel will work over the next three years.
If equity markets were to sell off, Stern believes that some of the currency positions would benefit, as would a strategy that backs US large companies over US small companies. He thinks the latter would struggle to meet their growth expectations if markets fall.
'We believe the multi-year re-rating of small cap equities relative to large cap equities in the US has gone too far. This position provides defensive ballast for the portfolio as it works best in a declining equity market,' he says.
Since launch in May 2008 until the end of March, the has returned 42.8% compared with a 35.3% increase for its target return of cash plus 5%. Performance has been generated with a third of the volatility of global equities over this period.
Citywire Selection Verdict:
This successful fund has seen inflows continue to swell with total assets in the strategy reaching over £21 billion. Growth in size has not hampered returns with gains of 7% posted in 2012. The mix of decorrelated ideas across currencies, interest rates, commodities, equities and bonds have continued to deliver.
Two of the four lead fund managers left in September 2012, but with more than 20 people involved in the process, we continue to back the strategy and depth of the team headed by Euan Munro.
What is Citywire Selection?
Citywire Selection is an investment guide containing around 150 of the best ways to invest in a range of areas, as chosen by our research team using a rigorous and transparent process.
We don't sell funds, so you can trust the independence of our recommendations.
Find out more or download the new Selection iPad App for free
Citywire Selection Updates
Latest updates on how the funds in Citywire Selection are investing
Portions of the information contained in this factsheet were derived by Citywire Financial Publishers Ltd using content supplied by Lipper, a Reuters Company.