Standard Life Inv UK Equity Unconstrained
To print fund fact sheets, please use the print option in the Factsheet Tools section in the top right corner:
http://citywire.co.uk/fund/factsheet/c106175
LATEST PRICE

updated on 23/05/2013

£1.78

CHANGE IN PRICE

from 22/05/2013

0.62%
TOTAL RETURN

over 3 years to 23/05/2013

101.9%

Benchmark

47.2%

Standard Life Inv UK Equity Unconstrained
Share Class: Ret
TOTAL RETURN over 1 month to 23/05/2013
Key:
Standard Life Inv UK Equity Unconstrained Benchmark
How has Standard Life Inv UK Equity Unconstrained performed?
Change time period

Compare

Add items for comparison

Funds
Managers
Benchmarks

£ or %
How Standard Life Inv UK Equity Unconstrained
compares to the sector over
Sectors: What is this fund investing in?
Updated 31-03-2013
Top 10 holdings
Updated 31-03-2013
News about: Standard Life Inv UK Equity Unconstrained
Fund information

Launch Date

28 Sep 2005

Fund size (Ret)

£586.2m

Base Currency

GBX

ISIN

GB00B0LD3B90

Purchase Info

Minimum initial investment

£1000

Minimum additional investment

£500

Charges

Annual management charge

1.8%

Initial charge

4%
Standard Life Inv UK Equity Unconstrained
by Saleem Shivji on May 16, 2013 at 10:00
Equities cheap as bond yields remain low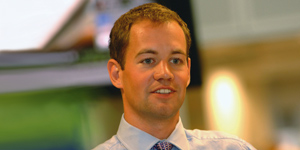 Edward Legget, manager of the SLI UK Equity Unconstrained  fund, acknowledges that the absolute value of the stock market is in line with historical earnings-to-yield measures.  However, he still sees equities as relatively cheap compared to other asset classes.
'The continuation of quantitative easing (QE) from the Bank of England (BoE), the Fed and Japan...has pushed bond yields down to new lows,' Legget explained.
'The market could re-rate significantly higher if people get confident in the world and policy makers continue to keep yields on other asset classes at very low levels.'
Legget foresees central banks continuing with quantitative easing until economies pick up and unemployment falls. He also believes the great rotation from bonds into equities is a 2014 story, as regulation has made it difficult so far for life companies and pension funds to invest in equities.
Opportunities in Europe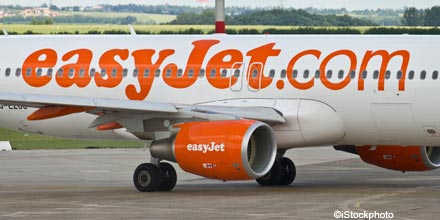 AA-rated Legget agrees that the tensions in Europe of last summer have abated but does not feel that sentiment is in line with macroeconomic data from the area.
'We certainly hoped that the decline in peripheral bond yields would lead to improvement or some stabilisation in those peripheral economies, in particular Spain and Italy.  Evidence of that is pretty scant at the moment.'
As a result, his European plays focus on companies with the potential to increase their market share such as Easyjet and DS Smith. Legget sees a benefit for Easyjet in this area if smaller competitors go out of business.
'Both of these companies have strong balance sheets, good dividend yields and significant surplus cash flow.'
DS Smith used these characteristics to acquire SCA assets at the back end of 2012.
Legget had an excellent 2012 managing the SLI UK Equity Unconstrained fund, finishing the year top across all IMA sectors. He has outperformed the FTSE 100, mid cap 250 and All Share this year, whilst celebrating his five-year anniversary on the fund in April 2013.
A top performing stock in 2013 and the fund's largest holding, International Personal Finance, had a successful bond issue which Legget believes will provide an interest-cost benefit going forward.
Other successes include kitchen cabinet maker Howden Joinery, which has done well on the back of the improving UK housing market, and the industrials sector, in which some profits have now been taken.
Miners not pharma
Going forward, Legget is aware of current weak share prices in mining companies and has started to close his underweight position in Rio Tinto.  In the financials space, he has shifted money from Barclays and Lloyds into Standard Chartered to gain emerging market exposure.
He predicts that improved first-quarter trading statements for UK corporates will translate to a pick-up in macro data in Q2.
However, sectors which Legget feels are struggling to generate significant free cash flow include pharmaceuticals, which he believes are experiencing significant pricing pressure from Europe; UK food retail, which is 'cannibalising opportunities through convenience stores'; telcos, which are experiencing voice usage declines as data moves from mobiles networks to wi-fi; and large cap oil.
Over five years to the end of April 2013, the SLI UK Equity Unconstrained fund has returned 120.3% versus the FTSE All Share return of 31.1% and the FTSE 250 Mid (ex IT) return of 66.8%.
Citywire Selection Verdict: Ed Legget is the most punchy UK equity manager  in Citywire Selection. Not constricted by market share, he holds over half of the fund in medium-sized companies with a bias towards sectors like industrials which will benefit from a pick-up in global growth. The fund boasts an excellent long-term track record but is not for the risk averse, rising and falling much more emphatically than the benchmark. This was evident in the swing from bad to good in 2011-12. If you think markets are on the up there is no better place to be
What is Citywire Selection?
Citywire Selection is an investment guide containing around 150 of the best ways to invest in a range of areas, as chosen by our research team using a rigorous and transparent process.
We don't sell funds, so you can trust the independence of our recommendations.
Find out more or download the new Selection iPad App for free
Citywire Selection Updates
Latest updates on how the funds in Citywire Selection are investing
Portions of the information contained in this factsheet were derived by Citywire Financial Publishers Ltd using content supplied by Lipper, a Reuters Company.