Threadneedle European Smaller Cos Ret Net Acc GBX
To print fund fact sheets, please use the print option in the Factsheet Tools section in the top right corner:
http://citywire.co.uk/fund/factsheet/c7799

Threadneedle European Smaller Cos Ret Net Acc GBX
TOTAL RETURN over 1 month to 12/12/2013
Key:
Threadneedle European Smaller Cos Ret Net Acc GBX Benchmark
How has Threadneedle European Smaller Cos Ret Net Acc GBX performed?
Change time period

Compare

Add items for comparison

Funds
Managers
Benchmarks

£ or %
How Threadneedle European Smaller Cos Ret Net Acc GBX
compares to the sector over
Sectors: What is this fund investing in?
Updated 31-10-2013
Top 10 holdings
Updated 31-08-2013
News about: Threadneedle European Smaller Cos Ret Net Acc GBX
Fund information

Launch Date

14 Nov 1997

Fund size ()

£1435.8m

Base Currency

GBP

ISIN

GB0001531424

Purchase Info

Minimum initial investment

£200000

Minimum additional investment

N/A

Charges

Annual management charge

1.5%

Initial charge

3.8%
Threadneedle European Smaller Cos Ret Net Acc GBX
Threadneedle European Smaller Companies manager Mark Heslop believes the rapid 'reindustrialisation' of the US will continue to support the recovery of Europe's industrials sector.
US shale boom to support Euro industrials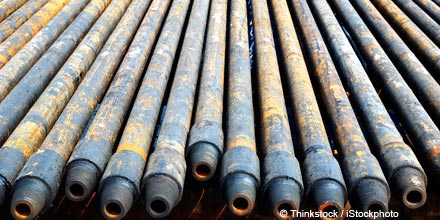 Threadneedle European Smaller Companies manager Heslop believes the transformation of the US manufacturing landscape on the back of cheap shale gas and oil is sparking rapid growth in North America, which will in turn benefit many of Europe's manufacturing exporters.
He told Citywire Selection: 'We expect to see further rapid growth in the US manufacturing base and the development of cheap shale gas will result in a reindustrialisation of the US. European industrials will be able to feed into that, which should make up for slower growth in their home markets.'
Heslop is keeping faith with industrials, which remain the biggest overweight in the £2 billion fund, making up almost a third of the portfolio compared to the benchmark weighting of 23% at the end of June.
Sticking with industrials and health care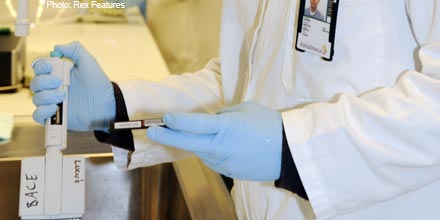 Healthcare made up around 17% of the fund compared to the benchmark weighting of 9%, while financials continued to be the fund's biggest sector underweight at 7%, less than a third of the benchmark weighting
'We continue to focus on companies with strong business models and industrials have many such quality businesses, particularly in the Nordic region and Germany. European domestic economies remain challenged so these companies need to be exporting their goods to faster growing regions of the world.'
While he acknowledged that the recent weakening of Japan's currency had made many of Japan's exporters more competitive, he remains sanguine that Europe's small and mid-cap exporters could continue to compete on the global stage.
'The weakening of the yen is making some of Japan's companies more competitive and the euro remains weak. It changes the landscape a little but the story remains intact because markets are more concerned about emerging market growth where a lot of these companies operate.'
The fund has a typically low turnover approach and long term investment horizon, but Citywire AAA-rated Heslop says turnover levels have fallen even further since he took over as lead manager of the fund from David Dudding at the start of the year.
Buying activity
Recent activity has included topping up on liquefied natural gas storage group Vopak after recent market weakness, while French electrical goods distributor Rexel has been brought in and built up to 2% of the fund.
Heslop has also taken profits on Swedish metallurgy business Hoganas and testing company business Bureau Veritas, which he believes had reached stretched valuations.
German chemicals distributor Brenntag, a fellow top 10 holding, has also been increased to 2.3% of the fund, after its share price was hit by environmental concerns over transporting chemicals.
Heslop has added to fellow German industrial Andritz after it was sold down on fears over a contract it has signed in Brazil. He said the sell-off masked the fact that Andritz was a very well diversified company that included pulp, steel and hydroelectric businesses.
Deep sea exploration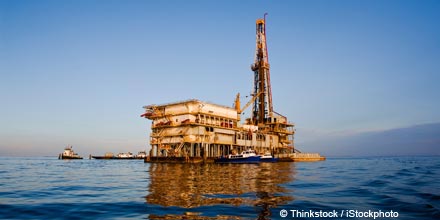 'It did not secure the price it expected in Brazil but we have topped it up, along with deep sea oil services group Subsea 7, which has a fixed contract with Brazilian oil giant Petrobras to develop deep sea oil fields. 'This is an attractive part of the market that is not without its risks, but we believe in the long term need for oil. It is getting harder to access so pipeline laying services are needed. A greater proportion of deep sea infrastructure will be on the sea bed and these companies are well placed also for the North Sea, where the life of the oil fields is now being extended.'
Heslop believes overall valuations of European mid and small caps remain attractive despite 'opportunities being less obvious than three months ago' after the market correction. 'There will continue to be concerns about excess market liquidity. Through the summer months market liquidity tends to go down, so we would expect more volatility in the short term.'
Over the five years to the end of June, the fund has returned 77.7% compared to 30.2% by its HSBC Smaller European (ex UK) Companies benchmark.
Citywire Selection Verdict: Mark Heslop took over the fund in January 2013, already holding a Citywire rating and having been part of the team for more than five years. We felt this would help continuity of the fund's excellent track record so it has remained in Citywire Selection. This is an unloved part of the market where stock picking can make a difference. We are monitoring the transition to determine whether strong returns will continue.
For more details view the latest fund factsheet .
What is Citywire Selection?
Citywire Selection is an investment guide containing around 150 of the best ways to invest in a range of areas, as chosen by our research team using a rigorous and transparent process.
We don't sell funds, so you can trust the independence of our recommendations.
Find out more or download the new Selection iPad App for free
Citywire Selection Updates
Latest updates on how the funds in Citywire Selection are investing