Trojan
To print fund fact sheets, please use the print option in the Factsheet Tools section in the top right corner:
http://citywire.co.uk/fund/factsheet/c10395

Trojan
TOTAL RETURN over 1 month to 25/04/2014
How has Trojan performed?
Change time period

Compare

Add items for comparison

Funds
Managers
Benchmarks

£ or %
How Trojan
compares to the sector over
Sectors: What is this fund investing in?
Updated 28-02-2014
Top 10 holdings
Updated 30-11-2013
Fund information

Launch Date

30 May 2001

Share Class size

£2236.1m

Base Currency

GBP

ISIN

GB0034243732

Purchase Info

Minimum initial investment

£100000

Minimum additional investment

N/A

Charges

Annual management charge

1%

Initial charge

N/A
Trojan
Sebastian Lyon, manager of the Trojan fund, has poured cold water on any meaningful economic recovery taking place. He is also sticking to inflation-linked bonds and gold as key plays, despite falling inflation and a tumble in price for the precious metal.
Most fund managers have been positive in recent months about a sustained US recovery and the UK following suit, albeit more slowly. But Lyon is going against the consensus view.
'We do not see a resilient economic recovery taking shape. Our view remains that the current cycle is different from previous post-war economic recoveries. We anticipate growth in the West of up to 2% rather than previous trend growth, as the leaden weight of government and consumer debt dampens demand,' he says.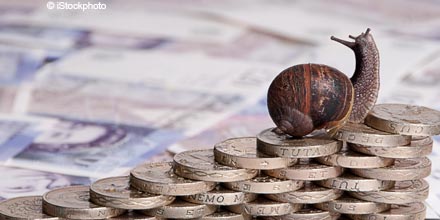 Although he admits the UK outlook is more favourable than a year ago when a triple-dip recession was on the cards, he believes measures taken in the housing market are not a long-term solution.
'We are now approaching the higher end of this growth range – but only thanks to policies such as Help to Buy, which are no panacea to the challenges we face. Encouraging taking on higher amounts of consumer debt is unlikely to work this time due to the law of diminishing returns.'
Track record
With an exceptional track record of producing positive returns for 11 consecutive calendar years since launch, the fund looks set to have its first negative year in 2013. So far it has dropped 2.2%.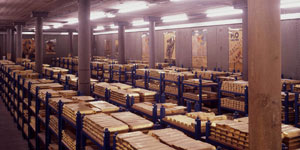 Gold has been a key detractor and is currently 11% of the portfolio, along with 3% held in gold miners. These positions strongly benefited performance in recent years but Lyon is sticking to his exposure. He believes the secular bull market for gold is not over despite a 'nasty correction' in 2013.
'An exit from unconventional monetary policy in a benign manner will be highly problematic, if not impossible to engineer. We require an insurance policy for such an eventuality. The expectation today is that the Federal Reserve will taper and the Bank of England will succeed in reversing quantitative easing. We question that assumption.'
Inflation
Lyon's uncertainty around central bank intervention and the effect on currencies are also crucial reasons for holding 26% in inflation-linked bonds. At the same time, he believes Western central banks want to avoid the Japan's deflation experience in the 1990s.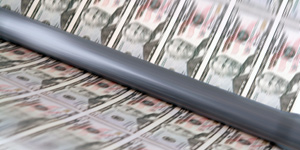 'While we would not rule out a short-term deflationary shock that would do our linkers no favours, they would be far more damaging to the overextended equity market. This is a reason why we also hold cash.
'There are few signs that we are in a world where the relay race to debase currencies is over. Owning some US Tips and UK linkers protects us from that eventual debasement.'
High valuations
With cash at 17% of the £2.4 billion fund and Lyon seeing a lack of positive surprises in store, he unsurprisingly thinks equity markets have got ahead of themselves and finds little compelling value. 'We are five years into an equity market rally, which in the US is the longest unbroken recovery streak without any meaningful correction since the 1930s.
'There are early signs some of our favoured sectors – consumer staples in particular – have begun to underperform as investors have rotated into more cyclical stocks. We are hopeful that will prove to be a fertile prospect for bottom-up stock picking in 2014. Our equity allocation has begun to creep up slightly but we are unlikely to have a material shift until we have seen a significant correction.'
Over five years to 30 November 2013, the fund has returned 51.7% versus 44.6% for the average fund in Citywire's Mixed Asset Absolute Return sector.

Citywire Selection Verdict: Sebastian Lyon has steered the fund to eleven consecutive years of positive returns. This calendar year looks set to see a small negative performance however, which we consider as a minor blip.
His admiration of gold, which is viewed as a key inflation hedge due to the scale of quantitative easing, has not abated despite sharp falls in 2013.
A third of the portfolio is in high yielding blue chip equities and index linked bonds are also favoured. Cash is at around the 17% mark due to Lyon's fears over central bank policies, historically low global growth and high equity valuations.
For more details please view the latest factsheet.  
What is Citywire Selection?
Citywire Selection is an investment guide containing around 150 of the best ways to invest in a range of areas, as chosen by our research team using a rigorous and transparent process.
We don't sell funds, so you can trust the independence of our recommendations.
Find out more or download the new Selection iPad App for free
Citywire Selection Updates
Latest updates on how the funds in Citywire Selection are investing