Trojan
To print fund fact sheets, please use the print option in the Factsheet Tools section in the top right corner:
http://citywire.co.uk/fund/factsheet/c10395
LATEST PRICE

updated on 22/05/2013

£2.11

CHANGE IN PRICE

from 21/05/2013

0.12%
TOTAL RETURN

over 3 years to 22/05/2013

28.5%

Benchmark

31.3%

Trojan
Share Class: O Inc
TOTAL RETURN over 1 month to 22/05/2013
Who runs this fund?
Currently running 2 funds

Born in London and educated at Charterhouse, Sebastian Lyon graduated from the University of Southam... View full manager factsheet
Fund Group
Capita Financial
The Active Managed sector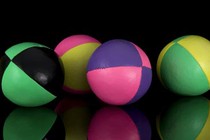 Flexible funds where the manager can invest in different areas such as shares, bonds and property and can vary the mix
How Trojan
compares to the sector over
How has Trojan performed?
Change time period

Compare

Add items for comparison

Funds
Managers
Benchmarks

£ or %
How Trojan
compares to the sector over
Sectors: What is this fund investing in?
Updated 28-02-2013
Fund information

Launch Date

30 May 2001

Fund size (O Inc)

£2654.6m

Base Currency

GBX

ISIN

GB0034243732

Purchase Info

Minimum initial investment

£1000

Minimum additional investment

£1000

Charges

Annual management charge

1%

Initial charge

N/A
Trojan




Citywire Selection Verdict: Sebastian Lyon has steered the fund to eleven consecutive years of positive returns.  A third of the portfolio is in high yielding blue chip equities with gold and index linked bonds used as other key pillars. Cash is at around the 15% mark due to Lyon's fears over central bank policies and historically low global growth.
For more details please view the latest factsheet.  
What is Citywire Selection?
Citywire Selection is an investment guide containing around 150 of the best ways to invest in a range of areas, as chosen by our research team using a rigorous and transparent process.
We don't sell funds, so you can trust the independence of our recommendations.
Find out more or download the new Selection iPad App for free
Citywire Selection Updates
Latest updates on how the funds in Citywire Selection are investing