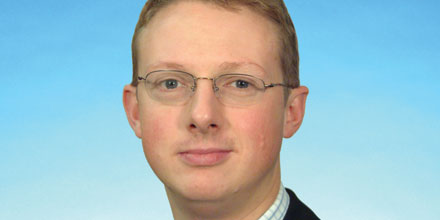 Euro Stars A-rated duo Stuart O'Gorman and Ian Warmerdam take profits on Facebook and turn attention back to ecommerce.
Leave a comment
Latest news
Michael Blank, Swiss Asset Advisors, believes his company's pioneering diamond fund offers all the long-term investment attractions of gold.
Citywire Global tracks down the talent making their presence felt with funds registered for sale on Europe's periphery.
Asset management firm closes global macro strategy following review into offshore fund range.
The Paris-based firm's new fund will be run by a former Robeco Asset Management and rival manager who joined the firm in February.
Nordic asset management firm seeks to play investor aversion to developing world financials in bid to improve returns.
Citywire A-rated Somerville says Japan needs structural reforms to be successfully implemented before its sharp recovery becomes truly sustainable.
The Dow Jones dropped 42 points, the S&P 500 fell 8 points and the Nasdaq slipped 6 points.
Here are the highlights from the Citywire Hong Kong forum on 14 May.
SINGAPORE: Citywire's latest Asia fund selector forum also revealed high yield was a fixed income favourite among selectors based in the Asian hub.
Swiss pension funds sold bonds to buy equities last year and have in turn improved their coverage ratios, according to recent  Swisscanto's survey.
Dynamic Funds unveils senior appointment as incumbent is repositioned to focus on its alternative investment offering.
NCB Capital announces plans to launch two Dublin-domiciled, Shariah-compliant funds.
Citywire Global uncovers the top talent posting ratings-worthy performances in Spain, Portugal and Gibraltar.
The former of head of the German giant's infrastructure platform is joining the $627 billion sovereign wealth fund
Reader's comment
I believe the current volatility is the volatility before the storm, like "white noise" in physics before a phase transition. Physical gold is not going to be the longer term loser in 2013-23.
Posted on 'BlackRock's Hambro: gold story remains intact despite falls'
Citywire TV
VIDEO: The manager of the outperforming Tideway Global Navigator global Ucits fund expects sterling to weaken further and is continuing to have no exposure to peripheral Europe.
Click video to watch or read the full story
Citywire's international websites
We now have over 30 local websites tailored to YOUR specific market.
Citywire's newly-rated managers
Behind the news
Citywire Global Events: