Allianz growth star sticks by scandal-stricken stocks
Euro Stars AAA-rated manager argues his case for continued investment in headline-grabbing companies.
by Emily Blewett on Feb 12, 2013 at 15:02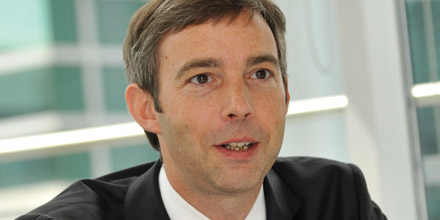 Allianz GI's Thorsten Winkelmann is holding onto his position in Italian oil group Saipem despite the firm being at the centre of a corruption probe.
The firm's quarterly investor call was much awaited by investors in the funds overseen by the Citywire AAA-rated growth specialist and AA-rated Matthias Born, as both managers hold a substantial holding of Saipem's shares.
'Two of our team were sent to Milan to have extensive discussions with the management and returned quite relaxed with our positions,' said Winkelmann.
Two senior executives from Saipem and its parent company Eni SpA resigned in December last year amid an investigation into contracts in Algeria. The latest in a string of bad news for investors, the new management issued a profit warning for 2013 at the end of January.
The stock has since become controversial to own. It has been reported that asset manager BlackRock sold €315 million in Saipem shares in one day in January alone.
'December's allegations of bribery and fraud aren't confirmed yet. We haven't received any confirmation that any are true,' said Winkelmann.
'We had a set back on the last day of January when the company reduced their outlook guidance for 2013. As long term investors, we were not panicking but analysing the situation first.'
The Allianz Euroland Equity Growth fund had a 3% holding in Saipem at the end of December last year, which dragged on the fund's performance in the last half of the year, said Winkelmann.
The fund return 11.68% in the six months to the end of the year whilst its benchmark, the S&P EuroZone LargeMidCap Growth TR index, rose just over 14.28% in the same period.
G4S a further hold
G4S, the firm responsible for security at the London Olymics last year and held in Winkelmann's portfolio, announced on Tuesday it has settled a dispute with the event's organisers that would incur a £70 million loss.
In response to the announcement, Winkelmann said he saw the stock as a continued hold.
Today's top headlines
More about this:
Look up the funds
Look up the fund managers
More from us
Archive