Amundi selection chief takes a quantum leap
Mai-Khanh Vo reveals her formula for today's testing markets.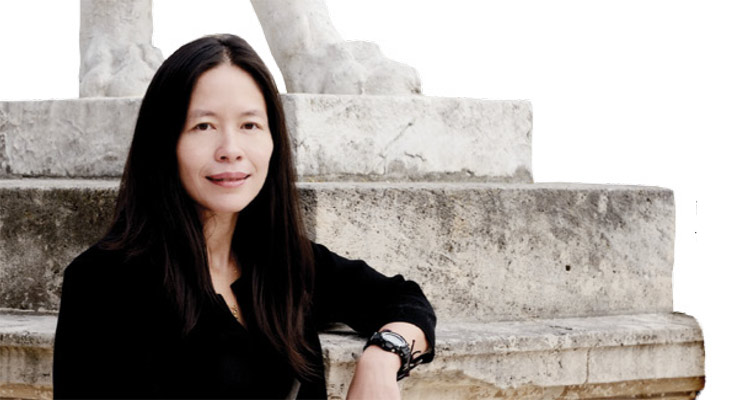 From Descartes to Becquerel, French physicists have been a powerful force in advancing the course of science. So with a PhD in particle physics, Mai-Khanh Vo is part of a noble scientific tradition. Particle physics is described as 'the study of the fundamental constituents of matter and the forces of nature.' At first glance, there may not be an obvious link to the world of fund manager selection.
But while that scientific tradition stretches back into the 19th century and beyond, in the late 20th century Paris also developed a reputation as a centre for sophisticated financial engineering.
So it is not as radical a step as it may seem for Mai-Khanh Vo to apply her training and analytical skills to researching investment managers. She trained first as an engineer and while one of her post-graduate degrees was in gas and plasma physics, another was in statistics and random models in finance.
All in all, she brings a formidable array of skills and qualifications to her role as head of multi-management for Amundi Asset Management. And while she took on this role in 2010, she has been involved in the business since its inception in 2001.
Changing dynamics
So how have the pressures on the multi-manager changed over that time? First of all, the end clients are more impatient today. 'End clients don't want to lose money,' she says. 'The interest rate is very low. It is very difficult for them to rely on a risk-free asset. They want to earn the same return they used to earn with the risky asset, but without risk.
'Clients are saying: "I don't want to put my money into equity markets." If you take the risk, you get the return, that's what we used to learn at school. But they didn't get the return they expected. They are saying: "I don't want to put my money into equities, so how can you provide me with a return without that risk?"'
To try and address this challenge, the Amundi team start by trying to explain to the client the reality of the current environment. 'Things are changing. Probably we are going into a period of a low rate of return, and history is no longer a guide to the future. Also we try to provide a solution. The solution is not only equity, the
solution is a combination. So the advisory role becomes much more important.'
'The future is multi-asset and multi-strategy. We are changing our centre of focus. Specific asset classes and areas that are getting the most attention: absolute performance, flexible funds – and when I say flexible, I mean highly flexible, go-anywhere funds.'
Typical balanced funds, however, are not attractive to investors, she says. 'I recently had a very interesting question from one of our clients. They said: "You propose a 0-100% equity allocation fund. Why don't you propose something that gives me positive return even if the market is going down?"
'Clients are more and more sophisticated. This is the type of question we never had 10 years ago, now we see
a lot of clients asking these types of questions. They want to play the bear market as well as the bull market. They are not happy that the portfolio is 100% in non-risky assets when the market is going down.'
One consequence of this change in sentiment is demand for high-income strategies in the broad sense – any type of asset classes that may provide clients with yield. 'In some countries, we see demand for funds that provide you with a monthly coupon. What people are looking for is stable dividend streams,' explains Mai-Khanh.
More about this:
Look up the funds
Look up the fund managers
Archive