Citywire 1000 - top eurozone bond managers revealed
Our unique analysis pinpoints the best managers in one of the world's most challenging sectors.
by Jonathan Miller on Nov 22, 2012 at 09:44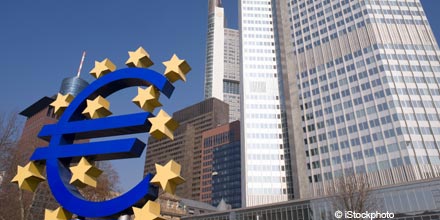 Our latest Citywire 1000 analysis reveals the top performers in the eurozone bonds sector based on their risk-adjusted performance and ability to generate positive returns.
The analysis is calculated across 98 sectors over three years to 30 June 2012.
Fund: Henderson HF Euro Corporate

The best performing eurzone bond manager - and in the Citywire 1000 overall ranking - is Chris Bullock (below) of Henderson who manages Henderson HF Euro Corporate Bond . The €1 billion portfolio has nearly doubled the index return since launch in December 2009 posting gains of 23.3% versus 12.7% for the Markit iBoxx Euro Corporates.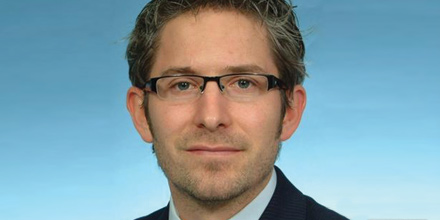 The fund has a bias to companies based in core Europe and its financials exposure has been selective, with a preference for investing in banks that have solid capital positions backed by stronger sovereigns.
The majority of the portfolio is exposed to investment-grade bonds (82%), with a focus on A-rated (31%) and BBB-rated (30%) corporate debt. There is also around 8% held in high yield and views on individual companies are also taken through the use of credit default swaps.
Bullock co-manages the fund with Stephen Thariyan who is head of credit and has himself achieved a top ten position in the Citywire 1000.
Funds: Danske Invest European Bond and Danske Invest Europaeiske Obligationer
Bond manager for the Danish group Danske, Sikke has come second in this eurozone bond ranking and has achieved seventh place in overall Citywire 1000 analysis for her strong risk adjusted performance across both funds.
The European Bond fund invests in the euro-denominated investment grade bonds and is benchmarked against the Barclays Euro Aggregate index. Secher is overweight corporate bonds at the expense of sovereigns, but is backing Finnish government bonds which are the portfolio's top holdings.
Danske Invest Europaeiske Obligationer   has a wider remit investing in European bonds and up to 25% is held outside European currencies where exposure is hedged.
Over three years Secher has managed to more than double the index with returns of 27.1% versus 11.2% for the Barclays Euro Aggregate 500 Mio+ 1-5 Yr index.
The portfolio's largest holding is in French government bonds maturing in 2018 and she favours banks include DnB NOR, Abn Amro and Danske Bank.
Today's top headlines
More about this:
Look up the funds
Look up the fund managers
What others are saying
Archive