Citywire Geneva Fund Selector Forum 2013: the full programme
If you are a fund selector based in or around Geneva, we are inviting you to join your peers and a line-up of leading fund managers at the Citywire Geneva Forum.
by Aisse Achmet, Sebastian Hesse on Feb 06, 2013 at 10:19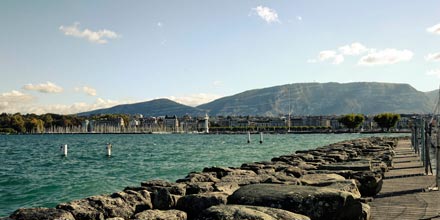 This event will be held at the Beau Rivage on Thursday 21th March 2013. Attendance is free of charge, but strictly limited to third-party fund selectors.
As always we are looking forward to a lively event covering an interesting mix of asset classes with top performing fund managers.
Workshop based sessions in small groups will be taking place with fund managers during the course of the morning. You will be provided with a personalised agenda detailing your individual schedule.
The event will also feature an interactive session with leading fund managers, including Tikehau Investment Management's Jean-Marc Delfieux as well as Muzinich & Co's Warren Hyland, who will discuss the development of European and EM credit markets, prospects for investors, and reveal strategies to tap opportunities in this asset class.
Numbers are limited so to confirm your place today please email me at: shesse@citywire.co.uk
We have an excellent line-up of managers confirmed:
Workshops:

Leon Grenyer, Morgan Stanley Investment Management
High Yield Fixed Income
Leon Grenyer is the Head of the European High Yield fixed income team, a member of the Global High Yield senior strategy team and a senior member of the Global Credit team at Morgan Stanley. The fund Leon Grenyer will present seeks to provide an attractive rate of return through investments worldwide in lower rated and unrated fixed income securities.
Justin Wells, UBS
UBS (Lux) Equity SICAV - Emerging Markets High Dividend
The UBS (Lux) Equity SICAV - Emerging Markets High Dividend Fund invests globally in high quality emerging markets companies that deliver high and sustainable dividends.
It offers a diversified portfolio of stocks as well as broad country, currency and sector allocations. Justin Wells will explain the fund's strategy of investing in high quality companies that are able to maintain high and sustainable dividend payments and offer strong fundamentals.
Today's top headlines
More about this:
Look up the fund managers
Archive