Core vs periphery trade is dead says GAM's Gallagher
There is now no trade-off between safety and growth in Europe says Citywire A rated manager Niall Gallagher as he reveals his strategy for 2013.
by Niall Gallagher on Dec 14, 2012 at 10:48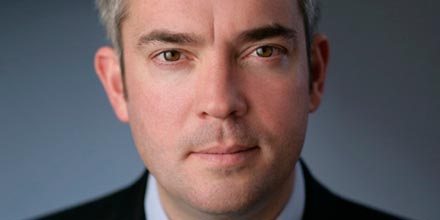 Niall Gallagher, manager of the GAM Star European Equity and GAM Star Continental European Equity funds reveals what worked for him in 2012 and his strategy for 2013.
At the beginning of 2012 many commentators predicted an inevitable eurozone break- up. This lazy consensus ignored a number of important factors.
It ignored the likelihood of a policy response, which duly came in the form of ECB action from the President Mario Draghi. It did not consider the continued strong profit growth of high quality European consumer, industrial, technology and healthcare companies, many of which are world leaders in their respective sectors. It also didn't take into account the attractive valuations attached to these shares.
We are reaching the end of 2012 and the eurozone is still intact. Whilst European equities have performed well over the course of this year – confounding many of the euro doomsters – this reflected an extraordinarily low level of equity valuations at the end of 2011, combined with a continuation of attractive profit growth.
Into 2013
Looking into 2013, the prospects are fundamentally positive. Valuations for European equities have improved from early 2012, but are still below the median values of the last 30 years – even when excluding the financial sector where we see continued headwinds.
Europe is also still trading at close a record discount to the US of approximately 33% based on the Shiller Cyclically Adjusted Price Earnings (CAPE) ratio as calculated by Morgan Stanley. 
Also notable is the valuation gap between equities and corporate bonds in Europe where dividend yield to corporate bond yield ratios are at record highs. This is best illustrated by the fact that cash-rich companies – including some we hold in our portfolio – are taking advantage of record-low yields to issue debt and use the proceeds of their bond issuance activity to fund buy-backs of their own shares. 
Rethink on periphery
For bottom-up investors a choice between northern and peripheral Europe is not a logical question; many of the companies we own in Europe from Germany to the peripheral markets, are global businesses where profits are driven by success or failure in the global markets where they compete. 
The prospects for appreciation of the shares of such companies will depend on the continued success or failure of commercial strategies in those markets. We have been persistently 'overweight' the periphery over the last few years for this reason  as we find numerous world class companies in these countries such as Inditex and Saipem. 
Structuring an investment portfolio with respect to country weights does not make sense in today's global market where many companies are far more global than the countries their shares are listed in.
Today's top headlines
More about this:
Look up the funds
Look up the fund managers
More from us
Archive