Demand for China's onshore market to surge, says Allianz's Chung
Get in quick on QFII credits before the rush, says Christina Chung who has upped her stake in anticipation of the market bottoming out.
by Emily Blewett on Dec 07, 2012 at 09:33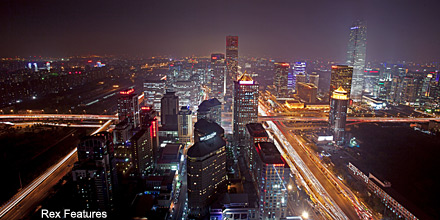 Demand for China's onshore equity market will increase as foreign investors gain confidence about a strengthening of economic growth outlook, according to Christina Chung of Allianz Global Investors.
This year foreign investors have avoided the country's mainland markets, the Shanghai and Shenzhen stock exchanges, due to an overall bearish sentiment towards Chinese equities and a withdrawal from riskier assets. Non-mainland investors currently make up around 3% of the market.
Chung recently upped her exposure to the mainland stock exchanges as she aims to improve on her recent underperformance.
She believes demand for credits that allow foreign investors to invest in the onshore stock market under the Qualified Foreign Institutional Investor (QFII) programme is likely to surge.
'We increased our onshore exposure at the end of July in order to take advantage of the QFII available as I think we will see a new rush amongst foreign investors when the market picks up,' she told Citywire Global.
'When investor confidence returns to the market, we think we will see a sharp upwards trend in the A-shares [onshore shares] as here domestic investors act more homogeneously and have no where else to go.'
Chung increased her share of onshore market exposure to 5% from 1% in the Allianz China Equity fund and the Allianz Hong Kong Equity fund in July.
The Luxembourg-domiciled funds gain access to the onshore market through Chung's Hong Kong listed China fund alongside her QFII quota.
She admits, however, that the trade made in July to increase her onshore holding anticipated the recent market rise a little too early.
The €300 million Allianz China Equity fund lost 2.4% in the last three years while the MSCI Shong Hua index rose 10.3%. Over the same period the Allianz Hong Kong Equity returned 7.9% while its Citywire benchmark, FTSE MPF Hong Kong, rose 10.95%
Chinese stocks advance
The Shanghai stock exchange reached a three-month high this week following an announcement of economic reforms by the new leadership. A renowned think tank also predicted that China's growth should speed up again in 2013.
The domestic market, though more diversified due to its historic status as the primary market for companies to list shares on, is more volatile than the offshore index. According to Chung this translates in a difference in their recovery periods.
Today's top headlines
More about this:
Look up the funds
Look up the fund managers
More from us
Archive