Dexia Alt Ucits star alters €1.3bn strategy to fight off rivals
Selector favourite Emmanuel Terraz seeks to revamp 'competitive edge' of his Dexia Index Arbitrage fund.
by Chris Sloley on Feb 21, 2013 at 14:35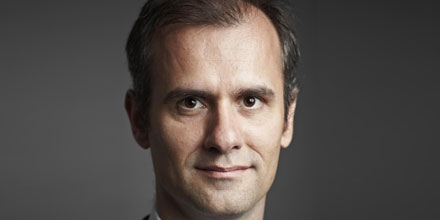 Dexia Asset Management's Emmanuel Terraz has added a wider array of investment concepts to his blockbuster strategy in order to build on the competitive edge of his widely-followed €1.3 billion index arbitrage fund.
Speaking to Citywire Global, Terraz said he has developed two new concepts over the past 18 months to generate consistent future returns in the Dexia Index Arbitrage fund.
At present, the fund generates returns by closely following the rebalancing of major indices and capitalises on the need for index replication funds to buy or sell stocks to reflect the new composition of the index.
However, Terraz, who has emerged as a favourite among fund selectors, said he is being forced to find ways to make his fund stand out from an increasingly competitive environment.
'We have started to introduce statistical discretionary arbitrage, which are not directly linked to index rebalancing. The way we have done it is we have tried to think about what was special about our approach,' he said.
'So, we have introduced a corporate action arbitrage strategy and a relative action arbitrage aspect as well.'
'We have made a little bit of money using these so far but we are very focused on the fact that, in the next few years, this is going to be an important way to make money.'
In the case of corporate action, this will see Terraz attempt to capture arbitrage opportunities from company moves such as issuing new shares but not mergers and acquisitions.
Fitting into place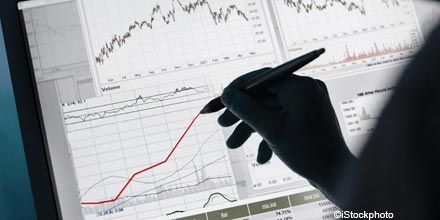 The increased competition is partly driven by proprietary traders and private banks re-entering the market, Terraz said, as well as rival asset management firms launching similar products.
However, he warned of potential saturation.
'This approach has remained a good strategy during tough times and now there is probably a little bit too much investment in arbitrage-driven funds in general. I think there is going to be a point where inflows into arbitrage strategies has to stabilise,' he said.
Terraz focuses on developed world markets as he believes they offer longer term potential than the emerging markets, but he said this has caused some limitations.
Today's top headlines
More about this:
Look up the funds
Look up the fund managers
More from us
Archive