Dutch pension fund looks to Australian real estate
The €29 billion Dutch builders' pension fund is out to double its international property portfolio in next three years and has Australia in its sights.
by Atholl Simpson on Sep 21, 2011 at 14:35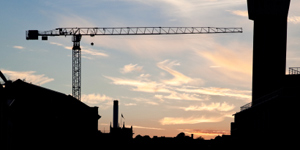 The Dutch Pension Fund for the Construction Industry is set to boost its international real estate portfolio and believes Australia offers some of the best opportunities in Asia.
The management of the real estate assets, which account for 18% of the fund's €29 billion, was spun off from the broader fund into a separate company, Bouwinvest, in 2003.
Most of the pension fund's €5.3 billion property assets are concentrated on direct investments in its domestic market, but about 20% is dedicated to international markets. The fund wants to double this global portfolio, which stands at €1.3 billion, so that it accounts for almost 40% of its real estate assets by 2014.
Go east and down under
The fund's current international exposure is focused on Europe and the US, making up 64% and 31% respectively. Although it intends to continue investing in these regions, the aim is to gradually lower European exposure to 50% in favour of Asia – tripling the region's allocation to 15% of the global portfolio.
'Right now we are increasing our international portfolio in Europe, but we are also looking at the US and Asia-Pacific,' says Stephen Tross, Bouwinvest's director of international investment.
'In the Asia-Pacific region we have already invested in a number of funds and we expect to make our first investment in the retail and office sectors in Australia. The country has good fundamentals, it is a market where the population is still growing and the economic prospects look good. The economy is holding up well and you can also see it is profiting from its rich base of resources and the Chinese growth story.'
Despite the pension fund's appetite to expand into Asia, Tross says the fund is run using a defensive risk profile that is spread across its entire portfolio.
'In our expansion we are looking more towards Australia as it is a mature market, as well as Japan. It is more the developed Asia than the developing one we are keen to invest in.'
The majority of the pension fund's international exposure is gained via unlisted real estate funds as Tross believes these often offer better options than listed real estate funds.
'The benefit of unlisted funds is that we have more influence as we are big investors and often hold advisory board seats. Also these investments are not directly influenced by stock market sentiment.'
'Another important feature is that they often provide a more specific and tailored strategy as many of them are smaller than listed real estate funds so it means we can pick one that fits us.'
Today's top headlines
More about this:
More from us
Archive