EM insider: debt vultures circle Argentina
Judge Griesa's decision on Argentina's pari passu issue sets a dangerous precedent for any country on the brink of default. Our EM debt expert unravels the country's bitter conundrum and provides a snapshot of news elsewhere.
by Raphael Kassin on Dec 28, 2012 at 08:01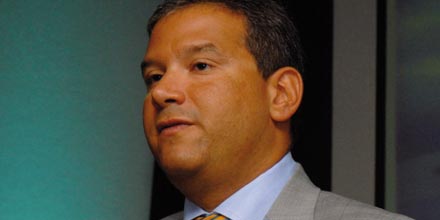 Judge Griesa put Argentina's US$3 billion December 2012 coupon payments of restructured debt at risk by ruling against Argentina on a pari passu issue. By disallowing Argentina to pay holders of restructured bonds in US territory unless it pays hold-out creditors in the lawsuit, the judge's decision places Argentina between a rock and a hard place.
If the Argentineans pay coupons to holders of US law debt who agreed with the restructuring, they must also pay hold-out vulture investors. Otherwise, even if payments to US law bonds are only made to an escrow account, Argentina will be considered in default.
Needless to say, Argentina's bonds collapsed. The free-fall of nearly 15% points, in one case, was reduced when investors realised the court's ruling could be appealed and that Argentina may get away with making this December's payments safely and kicking the can of payment risk a few months forward.
Judge Griesa obviously does not want to understand that those who did not participate in Argentina's two restructuring efforts (2005 and 2010) are greedy vulture investors, not suffering grandmothers.
They are sore losers, who do not accept they did their homework badly and probably also bought bonds at around 20% of their value in expectation of a 100% pay-out through a lawsuit. They also did not go along with two restructuring exercises democratically accepted by 93% of other investors.
If they had participated in the restructurings, they would have recovered their capital a long time ago. Judge Griesa also lacks the vision to realise that US law bonds may be shunned by emerging issuers after his ruling.
Lastly, he does not see the precedent he may be setting elsewhere – countries will be forced into eternal default if they cannot propose restructurings when the going gets tough.
This direction goes against the very grain of buyer beware investing. If countries, and why not companies, are forced to pay what they owe no matter what happens, rather than restructuring and moving on, the global debt business will change significantly and for worse, into gridlock.
I am not a proponent of irresponsible defaults but they do happen in both sovereign and corporate life and investors must play by the rules of the game.
Judge Griesa should be given economics lessons urgently. Nevertheless, this event highlights the long-term untenable position Argentina has placed itself in, especially after last month's problems with USD payments by the province of Chaco.
It would be wise for the Argentine government to engage in an image-changing exercise if it wishes to re-gain access to international financing markets. One never knows when it might come handy. But if I were the Argentineans, I would not pay.
Brazil
In Brazil, those judged guilty in the Mensalão corruption scheme began finding out their sentences during the month and were probably ecstatic. As I previously suggested, the guilty parties will not start going to jail until a few months from now (let them have a decent Christmas with the money they took from the poor folk). In fact it is and generally believed locally that few of the Worker's Party will spend one day in jail.
Today's top headlines
More about this:
More from us
Archive