EMD insider: how to play LatAm's mavericks
Our EM debt columnist has a keen sense of timing when it comes to this topic. It's a pity the ratings agencies don't have similar sensitivities, he says.
by Raphael Kassin on Feb 14, 2013 at 14:53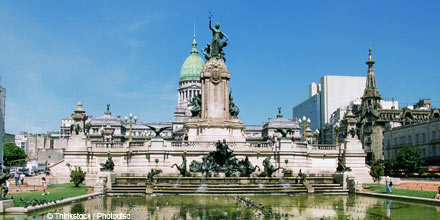 I'll start the year with a prediction: global economic growth is likely to pick up, with both the US and China coming back up from the bottom.
Europe is a more complex case – I wouldn't bet on its being out of the hole yet, especially with such a strong euro. This economic trend is a good development for emerging market countries and for their bonds.
Now let's talk about the three main country events making waves at the end of 2012.
Argentina
Last year ended with a relief rally in Argentinean bonds because the country was able to appeal its pari passu case and could thus pay the pending coupon.
Prices have not yet recovered to previous levels as the appeal is still floating about Judge Griesa's desk and its outcome can come anytime and in any direction.
Some of the bond holders who participated in the two Argentine restructuring exchanges (roughly 93% of the debt holders agreed with the restructurings) have realised that their investments are at risk if Argentina loses the lawsuit brought on by the vulture funds.
They have become involved in the fight on Argentina's side and justifiably argue that since there was a democratic approval of the country's debt restructuring, hold-outs should fly off and lick their wounds in peace – especially as they represent less than 7% of the bonds, most likely bought at a deep discount when the country defaulted.
Vulture funds must not be given the upper hand on these types of issues or debt markets will never be the same again. I, for one, would never buy a corporate bond again if these types of lawsuits were expected to win.
The basic premise of bond investing is that there is a probability of default and a proper risk associated with that. If the country/corporate defaults, the investor is punished for not having done his homework.
He is still able to participate in the restructuring process and might eventually recover even more than he lost. If this fundamental 'game' element is taken away, then bond investing will likely converge with asset-backed lending and that would be like returning to the stone age of finance.
Should you be buying Argentinean bonds? I would hold my horses. We never know judge Griesa's motivations and the outcome and timing is unpredictable.
Brazil
Brazil's Supreme Court found most of those accused of participating in the Mensalão corruption scheme guilty. But sentences were relatively short, around five years on average, with most being able to eventually serve them outside prison. Furthermore, the final decision on when the sentences should begin was postponed, until all potential appeals are logged.
Today's top headlines
More about this:
Archive