Emerging markets: selection will be key to success
Economic strategists and fund managers believe the best returns in the emerging markets in 2013 will be reserved for those who choose carefully.
by Rob Griffin on Feb 25, 2013 at 07:01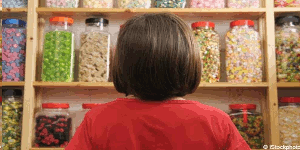 It has certainly been a mixed year for emerging markets. At the beginning of 2012 an air of gloom had descended due to investors' fears surrounding the on-going financial crisis that was gripping the eurozone and widespread concerns that China was headed for a prolonged slowdown.
Fast forward 12 months and the good news is that both these risks have diminished considerably, according to Julien Seetharamdoo, senior macro and investment strategist at HSBC Global Asset Management, who had felt for some time that such worries were being overplayed.
'Emerging markets are now well placed in terms of fixed income,' he says. 'The outlook for equities is also quite attractive in a number of these markets due to the fact that the concerns of last year ended up keeping a lot of investors away.'
This transformation in fortunes, which has been credited to a combination of China's economic rebound, the US budget deal, and more optimism about Europe's prospects, resulted in emerging market equity funds attracting billions of dollars of net investment in the opening weeks of this year.
Seetharamdoo believes this macro easing will also mean countries closer to China will return to favour after 12 months in which those further away, such as Malaysia, Indonesia and the Philippines, proved to be by far the most popular.
'Last year investors tended to focus on defensive sectors within emerging markets and geographical areas away from China,' he explains. 'As China's management of the landing becomes clear you will see those markets close to it, such as Hong Kong, Korea and Taiwan, performing well.'
Caution pays
Mark Livingston, investment director for emerging markets at Fidelity, agrees that all the evidence indicates that people are more enthusiastic about the emerging market story and points out that many of these regions look very attractively valued.
In particular, he highlights the easing of the US fiscal cliff concerns and the relief attached to seeing Chinese manufacturing data start to improve as vital factors. Both, he suggests, have been driving forces behind the returns generated by emerging markets over the past three months.
'The forward price-to-earnings ratio of the asset class is around 11 times, which is at a discount relative to its history and remains cheap relative to the developed world, which is currently just over 13 times,' he explains. 'At the same time, economic growth is still in the emerging markets' favour.'
However, he also warns that a number of factors suggest it may pay for investors to be more selective. 'Emerging markets have benefitted from the macro backdrop but you'll start to see a larger focus on dividends and returns to shareholders,' he predicts. 'Everyone is well aware of the economic growth story in these markets but sometimes the companies themselves don't always run their businesses on behalf of shareholders. Those that do will be rewarded.'
Emerging market debt
There's little doubt that last year was outstanding for all areas of emerging market debt – hard currency sovereign, local currency sovereign, and hard currency corporate. The question vexing most fund managers now, therefore, is whether this situation is likely to continue.
Brett Diment, head of emerging markets debt and sovereign debt at Aberdeen Asset Management, is optimistic about the outlook in 2013 but warns that expectations need to be tempered due to the strong performance of the asset class last year.
Today's top headlines
More about this:
Archive