Europe's fringe still hungry for EU role, says UBS bond manager
Bond expert Aristoteles Damianidis says eurozone crisis has not deterred interest from emerging Europe.
by Chris Sloley on Oct 24, 2012 at 10:36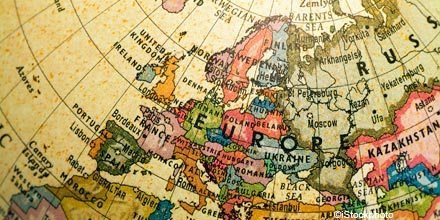 The attraction of joining the European Union and potentially the eurozone still holds true for many nations on the region's periphery despite the on-going sovereign debt crisis.
That is the view of emerging Europe fixed income manager Aristoteles Damianidis, who runs the UBS (Lux) Bond S – European Convergence fund.
Speaking to Citywire Global, Damiandis said investors would think these nations had become disillusioned by the difficulties experienced in the eurozone but this is not the case.
He said the prospect of joining the EU had led a number of Central and Eastern Europe (CEE) nations to undertake widespread fiscal and legal reforms to appear better candidates for joining the union.
'If you get into the European Union, the next step is to get into the eurozone and nobody is keen to play with the eurozone anytime soon.'
'But in terms of EU membership, it does have advantages as you benefit, not just in a fiscal sense from EU funds, but also from major legal and institutional reforms.'
'EU accession has been a disciplining in markets such as Albania, Montenegro and other Balkan States, both fiscally and legally, and they have worked to tackle corruption and other institutional weaknesses. Clearly there is more to be done, but things move in the right direction.'
Damiandis mainly invests in sovereign debt of emerging European nations, with government bonds making up 78% of his €89.5 million fund's holdings. The largest of these are positions in Polish, Montenegrin and Albanian government bonds.
Cash
Elsewhere in his portfolio, Damiandis has recently increased his cash allocation to 9% of the fund. He has been carrying out a steady increase over recent months which will allow him to access new opportunities further down the line.
'I have been more aggressive earlier in the year but now we are going to take a step back and we are reducing our overall exposure, in particular in markets that rallied a lot and have limited upside potential.'
'That is not because we are negative on fundamental valuations in general, but it is more the technical component at the moment and some people are getting more bullish and there is a belief that the market will add value. Essentially we are keeping something back to invest at cheaper levels.'
The UBS (Lux) Bond S – European Convergence fund has returned 28.8% in euro terms over the past three years. Its Citywire benchmark, the BofA Merrill Lynch Emerging Market EurGov Bond TR, rose 27.9% over the same period.
Aristoteles Damiandis is set to appear in the Managers to Watch feature of the November issue of Citywire Global magazine.
Today's top headlines
More about this:
Look up the funds
Look up the fund managers
More from us
Archive