European euphoria: the equity managers top selectors are backing
Leading investors pinpoint which European equity managers they expect big things from in the coming year.
by Citywire Research Team on Nov 30, 2012 at 14:29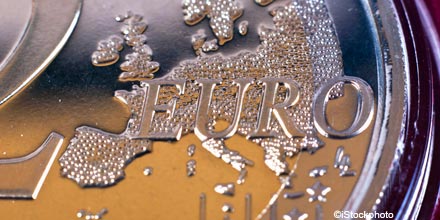 Difficulties on the continent may be persisting but Citywire Global finds a host of names professional investors are following – or keeping on their radar – in the European equity sector.
Jean-Christophe Rochat
Banque Heritage (Geneva)
Despite the confirmed slowdown of the global economy and the political uncertainties which prevail in Europe, we have become more constructive on the European region since September 2012.
Indeed, we believe that the European Central Bank's bond-buying plan (OMTs), announced by Mario Draghi in September, should support the European equity markets and ease tensions in the eurozone.
This move along with the announcement of the Federal Reserve's QE3 has already clearly diminished tail risks; volatility has decreased, and financial markets have climbed significantly.
This safety cushion, combined with the attractive valuation of European equity markets, has convinced us that we could see a continued rebound in the region's financial markets.
How did we play this change in our portfolio? We have increased our investment in the Allianz RCM Europe Growth fund which has been on our recommended list now for many years.
Managed by Thorsten Winkelmann according to a pure bottom-up approach, the fund invests in companies which generate strong cashflow in different market conditions, have little or no leverage on their balance sheets, and have a high quality of franchise.
The fund has been able to deliver a strong outperformance over the year, and we are convinced that its positioning will continue to generate strong returns in the current uncertain environment, thanks to the quality of the underlying assets.
Marcel de Kleer
Wealth Management Partners (Amsterdam)
We always have exposure but this year we sold out of one of our European funds in July.
Today's top headlines
More about this:
Look up the funds
Look up the fund managers
Archive