Focus on 'quality' is a crowded trade, says top manager
Euro Stars A-rated manager Ken McAtamney warns of valuation risk as investors cluster around a handful of core names.
by Chris Sloley on Nov 14, 2012 at 07:01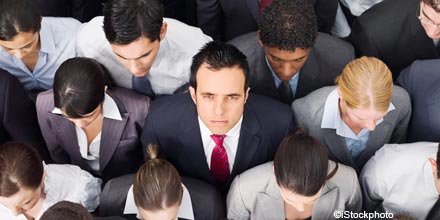 Large cap quality stocks are now a crowded trade. Valuations are now at risk according to Euro Stars A-rated manager Ken McAtamney.
Speaking to Citywire Global, McAtamney, who co-runs the William Blair SICAV Global Leaders fund with George Greig, warned against so much attention being given to only a handful of stocks.
'This idea of "quality" is in favour, or in vogue, if you will, because the notion is quality is coincident with solvency and balance sheet strength,' he said.
'The more defensive areas of the economy become more attractive in that instance and leads to higher valuations on some companies. We are paying a lot of attention to valuation risk'
McAtamney said part of the issue comes from the subjective nature of the term 'quality', which invariably means sustainable balance sheets and solvency.
'A lot of investors are measuring quality by whether the company is going to become insolvent in a downturn and we think of it as, regardless of the economic environment, whether a company can continue to make strong returns on investors' money.'
'We tend to see a bigger opportunity set than others. We want to think more broadly than just the crowded trades that surround the idea of 'quality'.'
Without pinpointing a firm specifically, McAtamney said a number of 'defensive staples' in Europe had proven particularly popular.
This somewhat chimes with comments made earlier in the year by leading European equity managers Torsten Graf and Robrecht Wouters about concerns over some consumer staples becoming unattractive.
Small caps and EMs
The core of McAtamney and Grieg's $145 million fund is in the financials sector (19.7%) and consumer discretionary (18.3%) names. This is with a slight bias towards mid and large cap names.
However, McAtamney said part of the clustering around so-called quality names means there could be potential in currently unloved parts of the market – namely, small caps and emerging markets.
'We are probably more focused on small cap stocks at present; large cap stocks have been a very good place to be because they are high quality but because of this they have are perceived to be more defensive. This is where we have seen some valuation risk.'
Today's top headlines
More about this:
Look up the funds
Look up the fund managers
More from us
Archive