German property at turning point, says top manager
Despite numerous fund liquidations, Germany remains a core property market and institutional investors are returning, says RREEF's Ulrich Steinmetz.
by Emily Blewett on Aug 29, 2012 at 15:17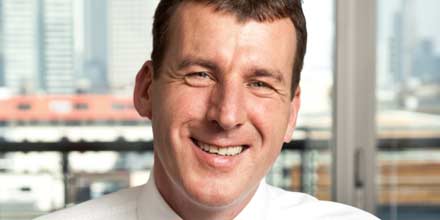 Following a series of liquidations and increased regulation, German property funds can now expect a revival driven by new demand from institutional investors, said Ulrich Steinmetz, managing director at Deutsche Bank's property group RREEF.
The most recent casualty in a series of property fund liquidations is the HANSAimmobilia fund which announced its liquidation last week citing increased regulatory risks, investor outflows and a worsening image of the asset class. The fund had seen its assets half over four years to €268 million.
Yet Steinmetz, who oversees the Grundbesitz Europa and Grundbesitz Global funds, told Citywire Global on Wednesday appetite for property is increasing again amongst institutional investors.
'After some years of turmoil since 2008, we are now in smoother waters than before,' he said.
'If you look at the allocation models of institutional firms such as pension funds, over the last couple of months they have increased their exposure to real estate.'
According to Steinmetz, institutional investors are looking to increase their allocation to 20% or more which would be above pre-2008 levels when allocation was typically at around 10-15% of institutional portfolios.
'They don't have any allocation to property anymore as after 2008 they started looking for assets with more returns. Now everyone looks evermore for safety.'
Earlier this year, the Ministry of Finance in Germany proposed a ban on launching new open-ended property funds following a period in which property funds saw increased withdrawal requests from investors.
'Clients have been too big and investors too concentrated in some of these big funds. It's a question of how it has been handled,' says Steinmetz, whose fund has a separate class for investors of more than €1 million where redemptions must be notified in advance.
Allocation
The Grundbesitz Europa fund currently holds over a third of its assets in cash which Steinmetz said will be reinvested in the domestic market in order to bring the fund's liquidity within the 15-25% liquidity bracket.
'We now are focused on offices in Germany and logistics but also selectively in retail,' said Steinmetz.
The retail sector, which mainly entails shopping centres, is seeing increased competition following a trend that saw many shopping centres built in the past few years, said Steinmetz.
Today's top headlines
More about this:
Look up the funds
Look up the fund managers
More from us
Archive