Get ready for next cyclical rally, says Asia manager
Phase one of the cyclical rally may be over, but Hermes Emerging Markets Asia manager Jonathan Pines believes phase two is about to begin with a refocus on the strongest cyclical stocks.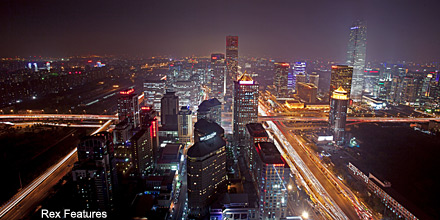 Hermes Emerging Markets Asia  manager Jonathan Pines says the recent shift out of defensives into cyclical stocks has been indiscriminate and that the next phase will be a refocus on quality.
Pines is looking to find cyclicals with strong balance sheets which he believes are less likely to suffer long duration down cycles and expects to profit from the market's return to focusing on strong company fundamentals after the recent 'dash for trash'.
Strong balance sheets
He told Citywire Global: 'The shift to cyclical stocks has been indiscriminate as low quality stocks have been attracting as much attention as quality cyclicals but we think that in phase two the market will start to be more discriminating among cyclicals and there will be greater demand for the better quality cyclical companies, with stronger balance sheets, higher quality assets and shorter duration down cycles.'
Pines cites his largest holding, Chinese port company Cosco Pacific, as a case in point, which although it is cyclical in nature, has still managed to produce steady earnings through its down cycle.
'Cosco Pacific is trading on a price to book of 1.2x. It has high quality assets which will probably be around in 100 years' time. Its earnings are cyclical but it has been consistently profitable for each of the last at least 17 years and so has produced consistent NAV growth even in cyclical down periods.'
He compares that to some firms in the steel and shipping sectors, which had strong performance last year in the 'dash for trash' but which he thinks could experience major drawdowns when the market cycle turns back against them.
Central to Pines' investment process is to pick stocks he believes have limited downside risk, rather than those that potentially can make the biggest gains.
'When we get a stock wrong we don't lose a lot of money because we buy stocks with a high margin of safety, which comes from a process of looking to buy stocks cheaply relative to their quality, which tend to have less debt too.'
Two key examples are top 10 holdings in Korean department store Gwangju Shinsegae and Chinese sportswear brand China Dongxiang.
Pines likes the former because it has around two thirds of its market value in cash and short term investments, while he expects China Dongxiang to perform better from here.
'We started buying China Dongxiang at around 70 cents per share. It has around 1.20 per share in cash and short term investments, so as investors we are not paying anything for the company's operations.
'Before buying we [wanted to make sure] the company was no longer making losses or depleting its cash and it appears to have a responsible management team in terms of cash preservation. While it is unlikely to get back to the highs of 2007, it has good upside from here.'
More about this:
Look up the funds
More from us
Archive