Gross' top investment picks for the future
Bond star Bill Gross reveals what assets he is favouring as he prepares to face the four big growth-slashing headwinds of our time.
by Atholl Simpson on Dec 04, 2012 at 14:24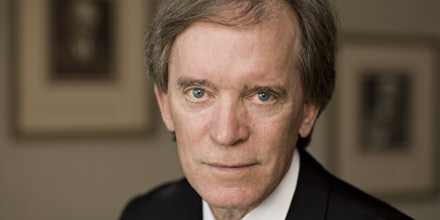 It is time to realise there is no miracle policy cure to avoid the US and other developed economies enduring sluggish growth for the foreseeable future, says PIMCO's Bill Gross.
The bond star, who runs the world's biggest mutual fund the $260 billion PIMCO Total Return fund, says the real cause of slower economic growth lies hidden in a number of structural as opposed to cyclical headwinds that may be hard to reverse.
'If a 2% or lower real growth forecast holds for most of the developed world over the foreseeable future, then it is clear that there will be investment consequences.'
To deal with this environment he has revealed his list of future assets to hold and avoid based upon these ongoing structural changes:
Top Picks
Commodities like Oil and Gold
US Inflation-Protected Bonds
High-Quality Municipal Bonds
Non-Dollar Emerging Market Stocks
Top Pans
Long-Dated Developed Country Bonds in the US, UK and Germany
High-Yield Bonds
Financial Stocks of Banks and Insurance Companies
The list reflects the view that emerging economy growth will continue to be higher than that of developed countries.
'Their debt on average will remain much lower, and their demographic age much younger.'
In addition, the inevitable policy response of developed economies to slower growth will be to reflate in order to minimize the impact of the aforementioned structural headwinds.
'If successful, reflationary policies will gradually move 10 to 30-year yields higher over the next several years.'
'The 30-year Treasury hit its secular low of 2.5% in July and such a yield may seem ludicrous a decade hence. Investors should expect future annualized bond returns of 3–4% at best and equity returns only a few percentage points higher.'
Global headwinds
For Gross, there are four main structural headwinds that are likely to cause a 2% or lower growth over the coming years.
Today's top headlines
More about this:
Look up the funds
Look up the fund managers
More from us
What others are saying
Archive