Healthcare star Liu rides China boom
Dubbed the 'female Warren Buffett' for her astute reading of the Chinese government's healthcare policies, Atlantis Investment's Yang Liu is a force to be reckoned with.
by Chris Sloley on Dec 18, 2012 at 15:53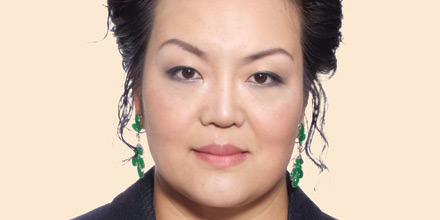 The first person who will live comfortably to the age of 150 is already alive.
At least according to research from geneticists such as Dr Aubrey Grey, who say advances in technology, medicine, security and diet could prolong life to new limits.
For a species which has seen life expectancy rise from around 30 in medieval Europe to a worldwide average of 67 in 2010, this is quite a leap. Imagine a further 83 years on top of this figure; a whole second life to live perhaps.
However, for some, this is still not enough. 'I have 10 houses, three cars and five maids and I want to live longer and longer, so what we need is healthcare. The sky is the limit when it comes to healthcare investing,' says Yang Liu, the chairman and CIO at Atlantis Investment Management.
The Hong Kong-based investor has a reputation for being a vigorous advocate of opportunities arising from China's healthcare story. The former First State Investments fund manager believes the Chinese are belatedly focusing their considerable efforts in this field.
'It was an underused area, so the Chinese government started to focus on the policy side implementing reforms. This meant healthcare was a long-term, sustainable story tied in with the consumption and growth trend.
'We took advantage of developments in the healthcare sector, it has gone from a market cap of 60 million yuan to around 45 billion yuan.
'It was also seen as a global emerging market, so many investors rubbished the idea at first. They were risk averse and now we are home to leading global names. That's a miracle.'
This 'miracle' has propelled performance in Liu's $53 million Atlantis China Healthcare fund, one of three funds she runs on behalf of the investment firm.
The formerly AA-rated manager has blazed an impressive trail over the past four years – which marks her strongest period of outperformance. Liu returned 201% in US dollar terms in the four years to the end of October 2012, while the MSCI World/Health Care index rose 59%.
Her lead has closed significantly over the three-year time horizon which suggests the market has finally caught up with her.
Nevertheless, Liu sees no sign of this growth story slowing even as China enters a period of structural change.
Today's top headlines
More about this:
Look up the funds
Look up the fund managers
Archive