Henderson's O'Gorman: why we are selling Apple
After weak numbers from Apple on Wednesday sparked a 10% slide in its share pirce, Henderson tech guru Stuart O'Gorman explains why he's been reducing exposure to the bellwether.
on Jan 25, 2013 at 09:24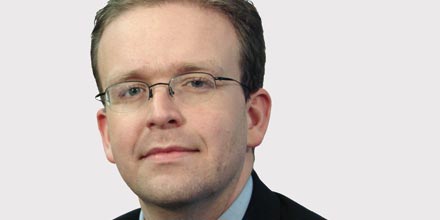 We have been reducing our position in Apple in our index aware funds to 7% from 10% over the last six months.
We've been doing this despite its very large (13%) weighting in the MSCI AC World IT benchmark as we were concerned that, while it is incredibly cheap and its ecosystem is still very powerful, it lacks sufficiently good product in the near term.
If this persists, there is a danger that its strong barriers to entry (iOS, Apps store, iTunes, brand) would be eroded by some rather mediocre product (iPhone 4s and iPhone 5).
The loyalty of the installed base is apparent by Apple's still very high retention rate of customers – despite undifferentiated product it still dominates high end Western smartphone sales.
The issue is that the company is not picking up many incremental users versus Android. Additionally its problems are compounded by a competitor of sufficient scale to compete with it in the form of Samsung (our largest overweight position at 2% active).
Our view is that risk reward is fairly balanced in Apple. On the positive side, all Apple needs is a good product, or indeed a product as good as the competition.
Then the power of its eco-system and the inertia/loyalty of the customer base combined with the incredibly cheap valuation could lead to very powerful outperformance.
On the negative side, there is a risk that if it fails to deliver a good product it risks a fairly major erosion of its (highly profitable) installed base.
So what to do with the stock?
The model is index aware and Apple, as we stated is 13% of our benchmark (albeit our maximum position given regulations is 10%).
We are therefore already 6% underweight a cheap stock – Apple generated US$21 billion of free cashflow in the quarter and over US$44 billion in 2012 and now will have, assuming a 10% fall today, about 30% of its market cap in cash.
Our philosophy remains that over time most active mangers do not beat their benchmark so if we manage benchmark risk and add value against that over time we will end up the winners (has been the case for the last 10 years).
Today's top headlines
More about this:
Look up the funds
Look up the fund managers
More from us
Archive