Infrastructure new income hot spot for Polar Capital's EM star
William Calvert finds an alternative to the well-trodden consumer story in Brazil.
by Chris Sloley on Feb 28, 2013 at 09:18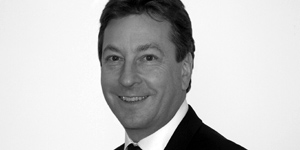 Infrastructure is set to outpace the over-exposed consumption story in emerging markets according to Polar Capital's William Calvert who is positioned to take advantage.
The Euro Stars A-rated manager, who runs the Polar Capital Emerging Markets Income fund, told Citywire Global, while there are still attractive consumer themes, infrastructure is a stronger, long-term bet with sound dividend growth potential.
'Consumer is quite a well-trodden story. Not to say it is a bad place to be but if a country is going to grow then they have got to put infrastructure in place, we have got to see power grids, power plants and roads being built' said Calvert.
Calvert pointed to Brazil – his biggest geographic exposure accounting for 19% of the portfolio at present – as one of the main markets he is seeking to exploit the need for infrastructure growth.
'They have got some pretty major sporting events coming up over the next three years – with the World Cup and the Olympics - and that suggests a theme that could be very interesting.'
'It is our biggest overweight even though it has underperformed, we are playing it for the long term and the growth potential we see here.'
This has seen Calvert take positions in companies such as bus chassis manufacturer Marcopolo (1.79%) and toll road operator CCR (1.6%), which are set to benefit from an improved infrastructure network.
Developments in Brazilian infrastructure have been a recurrent theme over the past year, with President Dilma Rousseff announcing a $66 billion plan to stimulate economic growth in the country.
This has seen managers such as BlackRock's Will Landers also champion the opportunities in companies such as CCR.
Hate the market
The interest in infrastructure, Calvert said, is partly driven by a disdain for large parts of the Brazilian market which are still susceptible to cyclical trends and heavy government intervention.
This has seen him shun Brazilian industrial powerhouses such as Petrobras and Vale.
'We are not interested in the commodity story. We don't care about the cyclical side, which was a big driver particularly between 2002 and 2007,' he said. 'If you look at Petrobras, which was trading at 3.5x book value in 2007 and it is now about 0.7x book value.'
Today's top headlines
More about this:
Look up the funds
Look up the fund managers
More from us
Archive