Investec's Mundy: equity investors are ignoring downside risks
Veteran contrarian Alastair Mundy warns equity investors may pay dearly for their bullish approach to global markets.
by Matthew Goodburn on Jan 15, 2013 at 14:46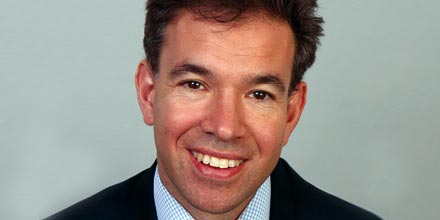 Investec GSF Global Contrarian Equity  manager Alastair Mundy thinks many equity investors are currently too bullish and ignoring the considerable downside risks in the market.
The veteran contrarian manager, who runs a total of eight funds at the group, is wary of the fact that many investors are more confident now than at the trough for most global equity markets in 2009.
He told Citywire Global: 'People appear to be more bullish now than 2009 even though there is far more downside risk now.  We could see lots of stocks then, such as jeweller Signet and [housebuilder] Travis Perkins which have quadrupled since, and are much closer to fair value so we see far less upside than in 2009.'
Mundy, who also runs the Investec GSF American Equity fund alongside Mark Wynne-Jones, has taken his Japan exposure to 11%, buying a raft of names across the market cap spectrum while his US exposure has fallen to around 5% of the fund.
Japan too cheap to ignore
The Japanese equity weighting is at its highest ever level as Mundy  believes the market is too cheap to ignore.
'I find it amazing when the [Japanese] market is this cheap that people still don't bother with it. At what point would they bite? Maybe never. It seems everyone is looking for an excuse not to.'
Mundy's buys in Japan include regional banks, life insurers and global exporters such as Casio and Yamaha, many of which are still trading at around or below book value.
Conversely, he has taken his UK weighting close to its lowest level, while he has been recycling what he sees as historically expensive US equities into Japan and is looking for selective opportunities in core Europe.
Three years ago the fund had no Japan exposure and he has also been steadily decreasing his UK weighting, finding a number of better value opportunities elsewhere.
Despite the poor performance of listed gold over the past few months, Mundy is reassured that his five gold miners have been relatively anaemic performers as it shows his hedge against a failure of the global fiscal easing programme remains intact.
Gold hedge
Mundy owns Kinross, Barrick Gold, Newmont, Anglo Gold and Gold Fields, which together make up almost 6% of the portfolio.
'Gold has been a poor performer and it is probably a mix of investors buying ETFs and gold companies wasting too much money on M&A and capex. '
Today's top headlines
More about this:
Look up the funds
Look up the fund managers
More from us
Archive