Japan is not in currency war, says SuMi Trust manager
Growth will come from policies to deregulate the private sector as well as through further monetary easing measures, says Shigeru Oshita.
by Emily Blewett on Jan 25, 2013 at 09:39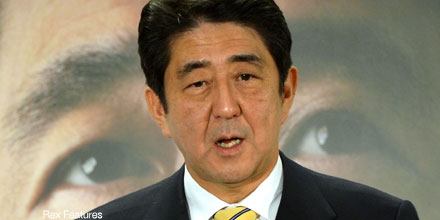 Japan's loosening monetary policy will not spark a currency war, Shigeru Oshita, portfolio manager at the Sumitomo Mitsui Trust Bank told Citywire Global.
Measures by the Japanese central bank promising 'unlimited' easing have been criticised in some quarters and have been widely viewed as a tool to boost the country's struggling exporters.
But Oshita points to the fact that Japan has only just begun the process of fiscal easing, in contrast to most of its developed world peers.
'We do not think the Japanese government is instigating a currency war. It is not trying to depreciate the yen much lower against the dollar,' said Oshita, who manages the €3 billion Japan Fundamental Growth fund.
'Japanese authorities are saying that ¥95-100 to the dollar is appropriate,' he added.
'Although we've seen a sharp depreciation of the yen recently, compared to levels seen before Lehman, it is still strong. Other countries embarked on quantative easing immediately afterwards when Japan did not.'
The yen has appreciated strongly as a safe haven currency since the financial crisis, having a negative impact on the country's export market.
Island dispute no longer at the forefront
Since the election of Shinzo Abe in December last year, Oshita said he reinvested his portfolio more heavily into banking stocks and automobile firms such as Hyundai.
This marks a change from October when he was selling automobile sectors as territorial tensions over the islands, known to the Japanese as the Senkaku, and to the Chinese as the Diaoyus, risked profitability of firms sensitive to trade with China.
'It's possible that the situation between China and Japan will be improving because we have a new administration on both sides. Abe has said that he will prioritise economic growth rather than politics.'
'The issue will remain a risk but the possibilities from changes in the economic reform outweigh this,' he said.
Today's top headlines
More about this:
More from us
Archive